ANiBaker "the Animation baker Tools"
ANibaker is the animation Baker tool, it's allow to convert animation to key frame.
Works with all version of 3dsmax.
If you Bake Animation from Other software Like "Anima AXYZ", you will have a valid Key from them !
3dmaxscript will not be responsable for wrong use of this script. It will never allow you to not get a legal license from other software.
Drag and Drop ANiInstaller.mse on your 3dsmax viewport and let's the plugin install.
Uninstaller is include to remove all (ANiBaker) files.
V1.3 Auto Actualise Textures, change renderer drop list.
V1.2 Bug correction with French language of 3dsmax.
V1.1 Add normal Animation baking.
V1.0 First version of the script.
Additional Info: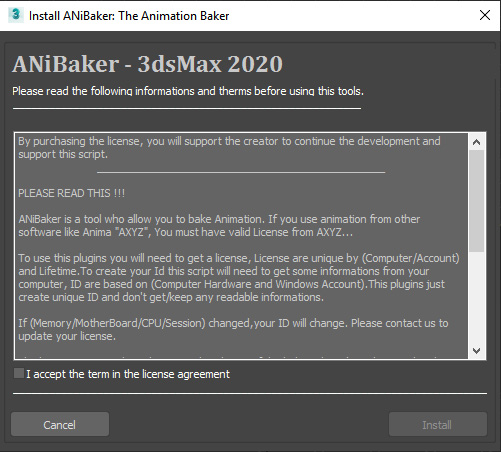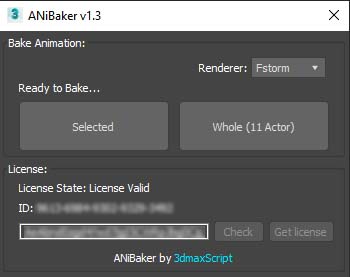 Version Requirement:
2014-2020
Other Software Required:
Anima Axyz