Change Listener Color Scheme
Hi there..
The script is for 3ds max 2020.1 and higher versions of 3ds max. It can change listener's colors save them in .xml format for share or future usage. For now I could not find an .ini file to write those settings in so there is a save startup script button on the bottom of the dialog.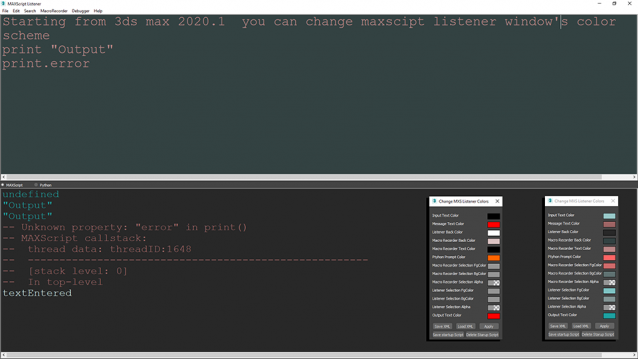 Additional Info:
there is an. xml file in future_1_50.zip file.
You can try gui colors from that xml.
Notes on V1.50:
Added: Spinner for resizing the listener font size
Fixed: Multiple instances opens on repetiteve opening of the script
Version Requirement:
2020 update 1
Other Software Required:
none