Quad Sphere Primitive
This script adds Quad Sphere in your standard primitives list.
You can modify radius and segments count.
Tested on 3ds Max 2013, 2019 and 2020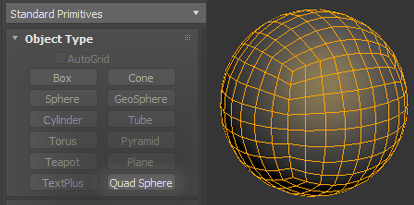 Version 1.1:
Added ability to set settings as default
Defaults are saving to *.ini file. So they will be loaded even if you restart 3ds max.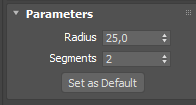 Installation:
Just put this script in your 3ds Max\scripts\Startup\ folder.