The following very simple tutorial is exceptional as it does not feature any scripting at all.
Someone asked on a chat forum about aligning objects to the surface of the emitter.
This tutorial is the result of answering the question, and it turned out to be cooler that expected.
Set the PF Source to display 10% of the particles in the viewport.


Create a Particle Flow with Birth Operator generating 10000 particles on the first frame.


Use a Position Object operator to scatter particles across the surface of a mesh emitter, in this case, a teapot


Use Speed By Surface to accelerate the particles along the suface normals


Right after that, use a Rotation operator to align the particles in the Speed Space so they align to the speed vector which happens to be the same as the surface normal!
Use Rotation of 90 degrees along Y to get the particles' Z axis aligned to the surface...


After doing this, kill the speed using a Speed operator with value of 0 to keep the particles on the surface


Next, use a Shape Instance operator to get a Cone primitive with a Bend modifier on top as the particle


Use a Material Static to assign a material to the particles


Set the Display to Geometry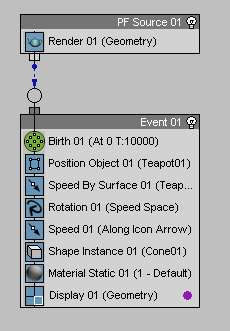 Click here to download the MAX Scene (55K, 3dsmax 5.1 with PFlow, 3dsmax 6 or higher)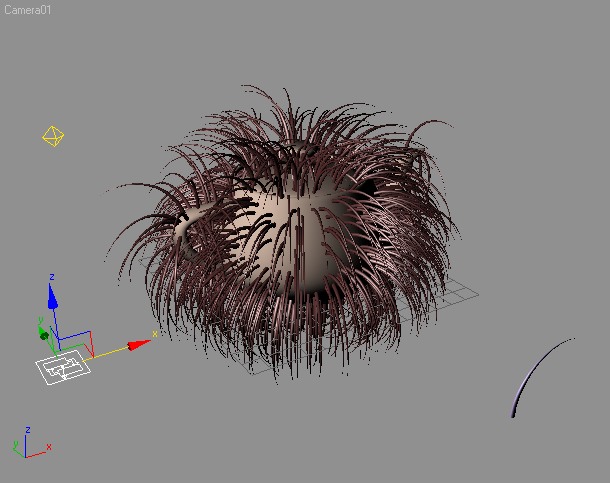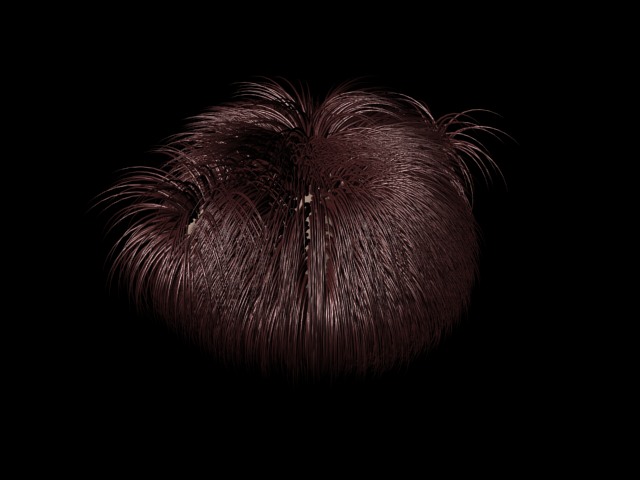 Copyright © 2004 by Borislav 'Bobo' Petrov.