DIMaster v2.0
Last Updated: 2008/08/24
DIMaster 2.0 is a complete rewrite of the DIMaster dimensioning tools for 3ds Max. The original version was developed in 1998 for R2.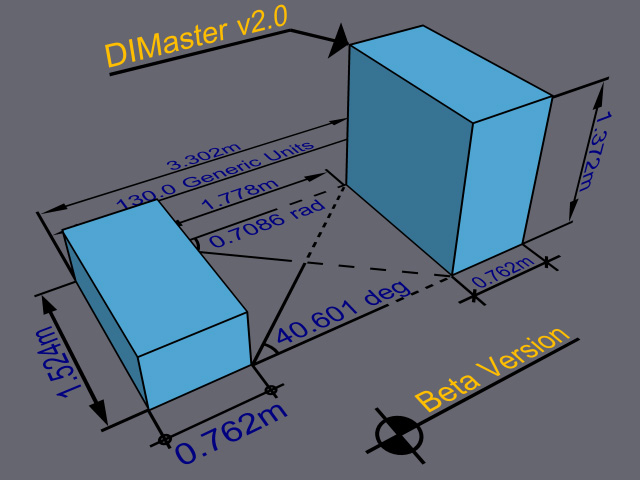 NOTE ON DOCUMENTATION:
The download package includes an updated version of the Help in CHM format including illustrations and tutorials.
DOWNLOAD

DIMASTER 2.0 (Last Update: 2008/08/24)
This software is free for commercial and personal use.

To discuss, give feedback and report bugs, please visit the following CGTalk thread:
http://forums.cgsociety.org/showthread.php?f=6&t=483089
Copyright © 1998-2008 by Borislav "Bobo" Petrov.