NEWS ARCHIVE
Previous updates to VR Boboland and other old news. For latest news, go here.
2009
James Cameron's AVATAR Is Out!
2009/12/18: AVATAR is out and it is awesome! Here are some links related to Prime Focus' involvement:
LOTS OF PARTICLES BLOGSPOT
2009/09/18: Lotsofparticles.blogspot.com is my new blog site where I intend to discuss Krakatoa, MAXScript, Life, The Universe, and Everything...
KRAKATOA 1.5.0 IS OUT, AND MORE IS COMING
2009/09/18: Krakatoa 1.5.1 is in Beta now and will be released in the coming days.
In the mean time, Autodesk released the G.I.Joe presentation we did at Siggraph.
SIGGRAPH 2009 AND NEW KRAKATOA RELEASE APPROACHING
2009/07/23: SIGGRAPH is coming closer, and a new version of the Krakatoa Volumetric Renderer is about to be unleashed - if you are going to New Orleans, be sure to stop at booth 3500 and take a first look!
NEW Free 3ds Max Tool
2009/02/21: A new MAXScript tool Beta has been posted: Light Touch - a light selection and tweaking tool for 3ds Max 2008 and higher.
Download the Beta, read the documentation and watch a YouTube demo video here.
2008
NEW Free 3ds Max Tool
2008/12/21: A new MAXScript tool Beta has been posted: Next Please! - a context-sensitive scene navigation and object selection tool.
Download the Beta, read the documentation and watch six YouTube demo videos here.
NEW CG Academy Course available for Download
2008/12/15: The second part of The PFlow Script Show tutorial was released by CG-Academy.
Both parts are now available for download separately or as a boxed set with 10% off.
2008/12/08: The first part of The PFlow Script Show tutorial about, you guessed it, scripting Particle Flow, was released by CG-Academy. The second part is scheduled to start shipping a week later. If you intend to buy the bundle (10% off), you might want to wait for The PFlow Script Show Act Two...

2008/12/04: Two new MAXScript-related DVDs are about to be released by CG Academy around the end of this week via the new download system. The two part series will cover the basics and some more advanced use cases of scripting Particle Flow. Stay tuned...
2008/03/17: Autodesk has announced the Siggraph 2008 Master Classes schedule and prices.
Yours truly will talk about all the different things you can do with custom scripted Manipulators in your daily practice, sometimes with surprising results.
2007
2007/12/02: A new script to undo/redo hide/unhide operations inspired by a Maya to Max thread on CGTalk was added to the new Max 2008 section, but should be compatible with previous versions of 3ds Max.
2007/09/06: StudioDaily.com posted three Camtasia tutorials recorder by Bobo on the day before Siggraph 2007 Expo opened its doors.
2007/09/03: Frantic Films Software added two new pages to the Krakatoa documentation:
2007/08/31: Frantic Films Software added 3 new advanced tutorials to the Tips and Ticks section of the documentation dealing with controlling Particle Color and Density using Particle Flow Tools Box #3 or Scripted Operators (written by Bobo):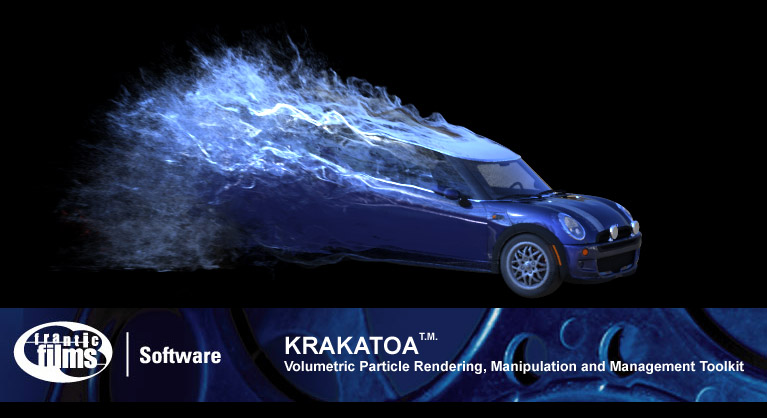 2007/08/13: Frantic Films Software releases Krakatoa for 3ds Max version 1.0.1.29090 including new features and minor bug fixes.
2007/08/5-8: Frantic Films Software demonstrates Krakatoa for 3ds Max at Siggraph 2007 in San Diego.
2007/07/31: Frantic Films Software Releases Krakatoa for 3ds Max version 1.0.0.29022
2007/06/6: Autodesk SIGGRAPH Master Classes announced. Yours truly will be talking about "The Quest For The Make Art Button".
2007/06/6: CG Workshop MAXScript Fundamentals 2 announced, led by Michele Bousquet and assisted by Bobo.
2007/04/21: Beta Version of the completely rewritten DIMaster 2.0 toolset for architectural and technical dimensioning available for free.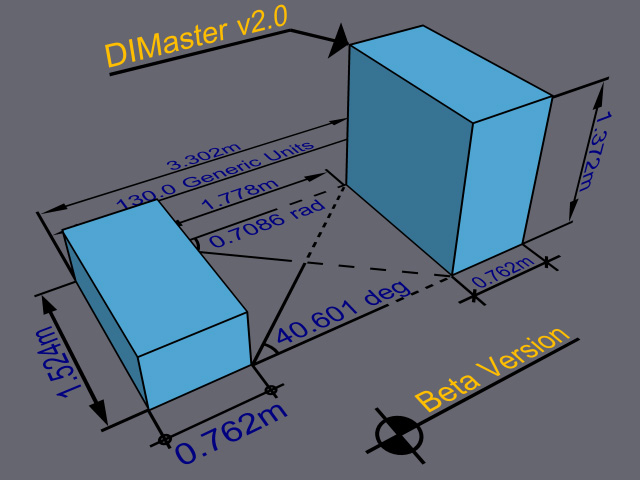 Links Of Interest
Ongoing KRAKATOA
Volumetric Particle Renderer discussion on CGTalk.
2007/04/07:

Early Preview

of the completely rewritten DIMaster 2.0 toolset for architectural and technical dimensioning.
2007/01/24: Frantic Films made the cover of Winnipeg Free Press for working on two of the three Oscar nominated movies for Visual Effects. Story here.
2006
2006/12/19: CGSociety announced the MAXScript Fundamentals CG Workshop starting January 29th 2007, taught by Michele Bousquet and featuring Bobo.
2006/12/03: The Autodesk 3December Event page has a video of the full Masters award ceremony from Siggraph 2006.
2006/12/03: The Autodesk 3December Event page has a rather long interview with Yours Truly after the Masters Award ceremony among other visitor's voices.
2006/12/03: After 11 years online, I decided it is time for a partial website facelift using frames and a slightly darker color scheme.
2006/11/25: Added new How To ... Fit UVW Mapping Gizmo page to the 3ds Max 9 section. Code works in ALL 3ds Max versions.
Added new MAXScript for 3ds Max 9 section to the MAXSCRIPT ZONE below.
Added a link to the new Work In Progress DotNet Reference.

The AREA, Autodesk's new community site, posted an interview with Yours Truly about Life, the Universe, and everything.

At the Autodesk User Group event on July 31st in Boston, Bobo was awarded one of the three 3ds Max MASTER awards.
A BIG THANKS to each and everyone of you who voted on the Autodesk site last month!

You can get a glimpse at the celebrations on CG Cociety's website.

Superman Returns to cinemas across North America on Wednesday, June 28th
(go see what I have been working on in the last 18 months!)

Frantic Films article in Winnipeg Free Press, June 24th

Autodesk has finally released the DVD from last year's Siggraph Master Class entitled
"MAXScript Secrets Revealed".
It covers among other things the drawing and display of data in the viewports,
the development of a simple fragmentation script, mesh-based collision detection
and procedural particle generation from colliding objects.

You can buy it here.

Scriptspot.com has a new interview with CG-Academy and Yours Truly about the making of "The Matrix: Explained" DVD!

You can read it here.

Good News Everyone!

Bobo's new Advanced MAXScript DVD entitled
"The Matrix: Explained"
was officially released by CG-Academy on March 8th, 2006.
You can see details about the content and order the DVD here.

You can still order my previous Intermediate-level DVD MAXScript For The Masses from the CG Academy's web store, or the boxed set with the Introduction To MAXScript DVD by my good friend and colleague Laszlo Sebo.

CG Cannel has an Interview with Kevin Tod Haug, Visual Effects Supervisor on the movie "Stay".
While not mentioned by name, Bobo was involved in the integration of Dr. Baily's Spore with 3ds Max and was responsible for automating and managing the rendering of the billions of particles per frame.