Para 3d 4.93 released.
Para 3d Version 4.93 release date: 7-June-2017
This is an upgrade to Para 3d 4.9 and you must install Para3d 3d v4.9 prior installing the upgrade .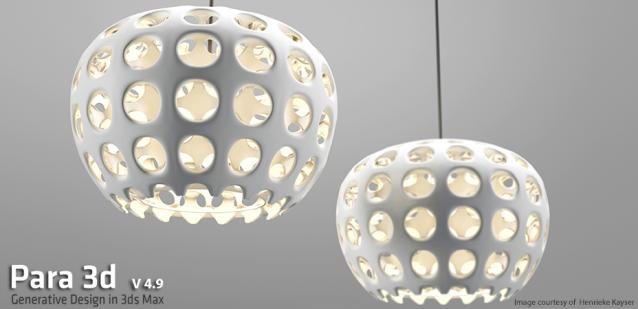 New features
"Non selected" option has been added to Para Edit poly sub-object selection methods.
Using Test controller you can check if a list contains a float number or not.
User can control the precision in Curve controller.
Enable modifier options has been added to reference arrays (Parametric Array).
Improvements
bug fixed in displaying values (spinners) in controller settings (Max 2017 & 2108)
Bug in Graph controller and Magnet controller display is fixed
Bug in adding attributes to Parametric Array is fixed
Bug in transferring controllers from old array to new array is fixed
Vertex normal method in Mesh controller returns the true normal if edit poly method selected
Bug fixed reloading the magnet controller settings
Bug fixed in saving the point positions in Graph controller.
In Mesh controller the outgoing edges of a vertex are computed as outward vectors (unified direction)
In Mesh controller the length/width and height of the local bounding box is corrected.
In Mesh controller The bisector of vertices of a face are now returned in order.
Bug fixed in reverse array functionality in Array variable controller.