FumeFX Presets Tool
A Simple Tool for speeding intial creation of fumefx. Also has some handing presets for the beginner and the casual effects artist.
Hope you find useful!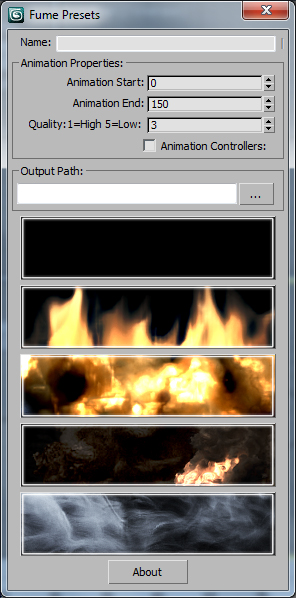 BUG: Creating Fumefx Containers via maxscript breaks the preview window, unfotuantly i cannot fix this bug :(. The work around however (and im sorry is a little irratating), is the restart max after you have saved the max file.
Enjoy!
Kieran.
Version Requirement:
3ds Max 9 and above
Other Software Required:
version 1.2b fumefx