MaxScript image button .BMP layout
A MaxScript button image layout how to. Included below (buttons2_16.zip) are the maxscript text and photoshop psd files shown in the tutorial. I can sum up the whole exercises with one word "spacing".
Pay attention to the 16px dimensions show here. The psd file includes a frame guide layer showing correct button spacing.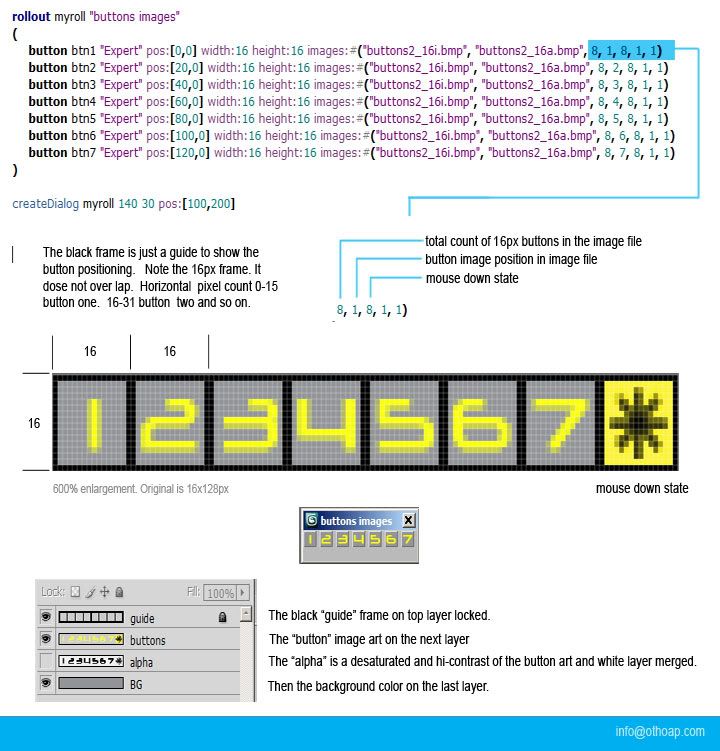 email me with any question. [email protected]