MCG Stitches
Create stitches along a path (multicurves supported). You are welcome to use the free variant Path Constraint but this has a few more controls.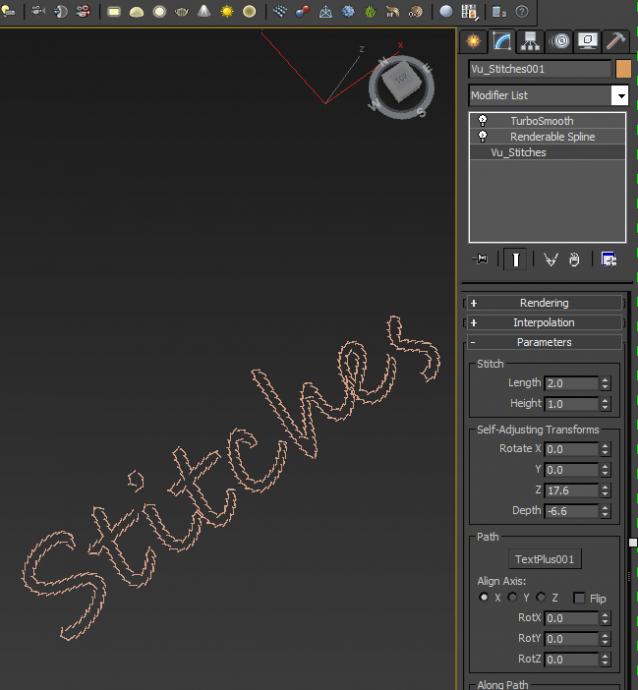 ver 1.01: added Double Stitch option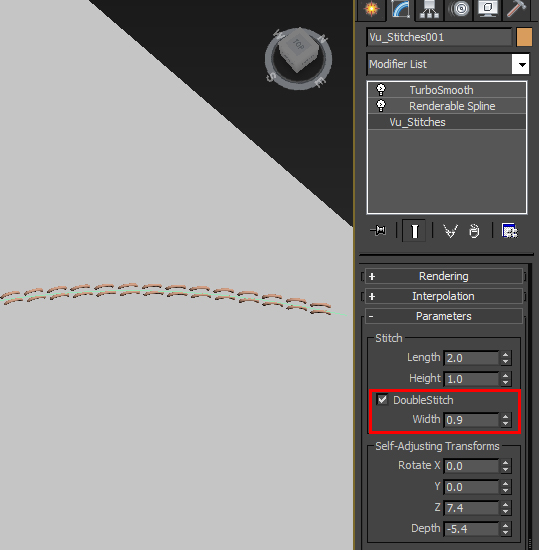 ver 1.02: Added Cross Stitch option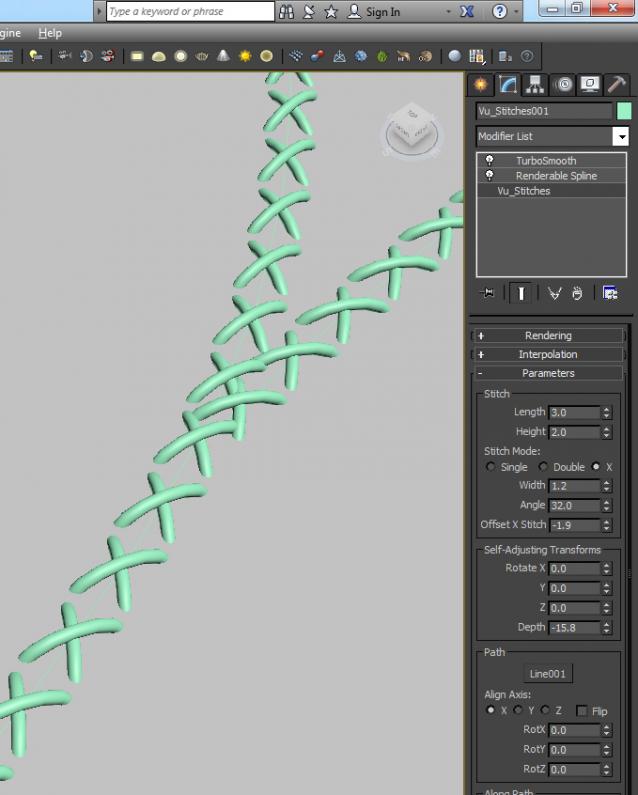 Ver 1.03: added Zigzag Stitch option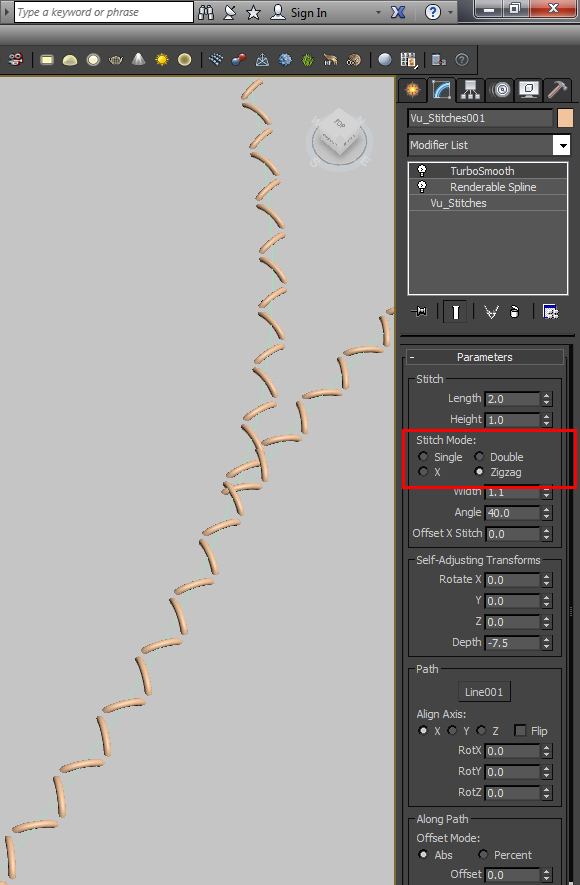 Ver 1.04: minor UI reorganisation. Moved Depth and Cloning group to more appropriate locations.
Ver 1.05: added Stagger option. Also capped Angle at -80/80 for safety reasons
ver 2.01: you can now rotate path freely
Anyone prefer to purchase from me directly (so you don't have to deposit a minimum amount with CreativeMarket) simply email me at [email protected]
3ds Max Version Requirement:
2016
Other Requrements:
2016 + SP3 + EXT1/2, 2017