10 Year Anniversary Contest #1 - CG Textures Membership
It's the 10th Anniversary of ScriptSpot and there are quite a few prizes to give away! There will be a new contest with new prizes every Monday - you'll have an opportunity to win and may increase your chances of winning by referring your friends! This is the first contest and is valid from 5/17 thru 5/21.
Let the giveaways begin!
Prize: CG Textures Memberships [contest closed]
All of us in the 3D industry need access to textures and one of the best places to find great textures is CG Textures! They have a fantastic library of high quality textures and new ones are added on a regular basis. What better way to kick off the ScriptSpot 10 Year Anniversary than with subscriptions to CG Textures! We have two [2] Normal 1 year memberships (1 per winner) that will be awarded randomly to people who answer the contest entry questions correctly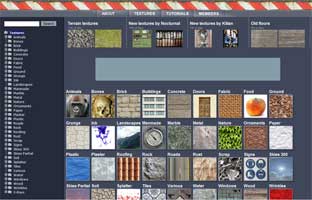 Rules
You must answer the questions correctly in order to be eligible to win. Don't worry though - they're not hard it shouldn't take more than 5 minutes but you'll need to search a bit to find the answer... You may enter only once, duplicate entries will be ignored.
Bonus
You may increase your odds of winning by referring a friend. Anyone who enters your ScriptSpot username (not your real name) as the referrer will get a bonus chance to win and will give you a bonus chance to win as well. Example: Travis enters the contest and tells his friend Mario about it too. Mario enters the contest and now they both have 2 chances to win because of the referral bonus. The more you spread the word the more you increase you chance of winning!
Winners
Congratulations to our winners for contest #1 - Ranjit Menon and Panayot Karabakalov.