Adv. Path Manager
Listview for managing External files User Paths. It has several advantages over the the default Max´s dialog, some are: More useful UI with colors and font effects to indicate directories status, display only invalid paths, remove empty folders paths and more...
Reference:
Paths to be deleted : Marked by strikeout text.
Paths to be added : Showed on bold text.
Paths modified: Text marked with underline.
Changes are only applied when pressing "Done".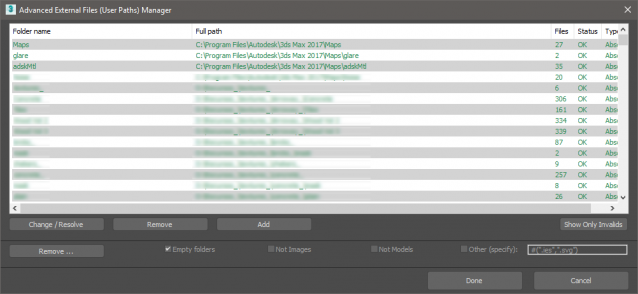 Additional Info:
Choose only ther script or the macro script, both are the same, just that the .ms does not include the macroscript header.
Version Requirement:
2014+