Find And Bind - Vray Hdri & Sun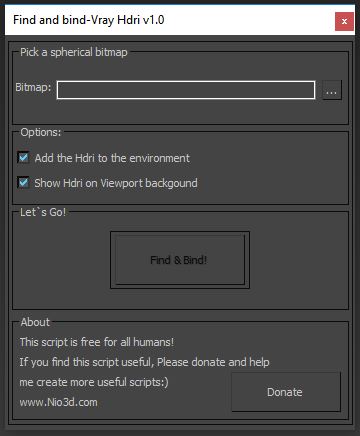 Find And Bind maxscript will scan your hdri and find the sun location.
After that,it will create V-Ray sun in this position and bind it to V-Ray Dome light.
You can rotate the rig by rotation the dome light or in the VrayHDRI map(horz rotation).
L-nio
Additional Info:
Notes:
-Vray only
-Spherical hdri only
-design for sun&sky hdri(one strong light)
Version Requirement:
tested on max 2015,2016
Other Software Required:
Vray