Get In Line! (May 9,2011)
This script evenly distributes the selected objects based on the start and end target objects.
Anyone is more than welcome to add to this.
Things you could potentially add are qsorting, transform, scale, and rotation sorting as well.
Right now it just does position.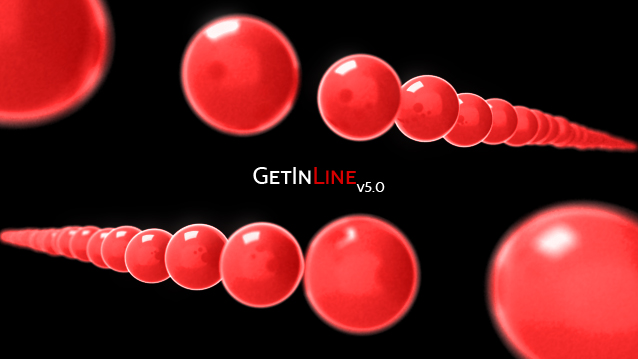 Features
- V1.0 | Distribute selected objects evenly between two targeted objects
- V2.0 | Random position offset for each object on X,Y,Z
- V3.0 | Functionality code rewrite
- V4.0 | Offset position adjustments and bug fixes
- V5.0 | New UI design and random positioning along vector
- V5.0 | Custom Axis selecting for position aligning individually for X,Y,Z.
WishList
- Distribute Option for each axis individually X,Y,Z
- Distribute Rotation
- QSort selected objects (will allow for animating ex:spring)