Make Complex Road on Terrain
--------------------------------------------------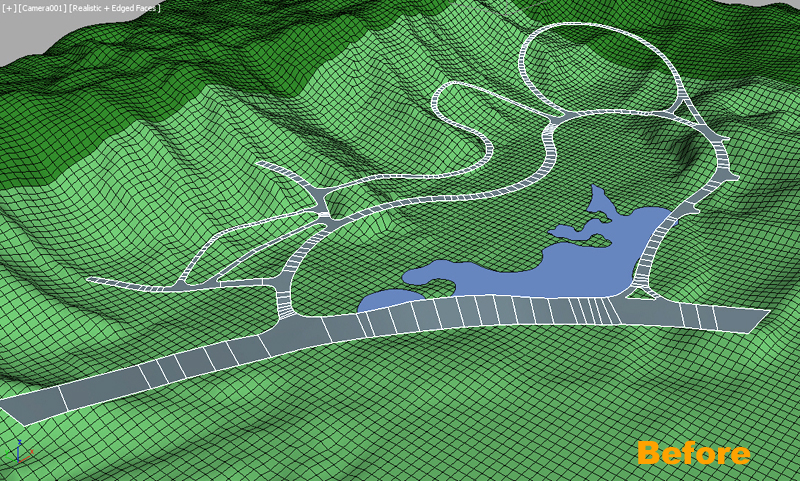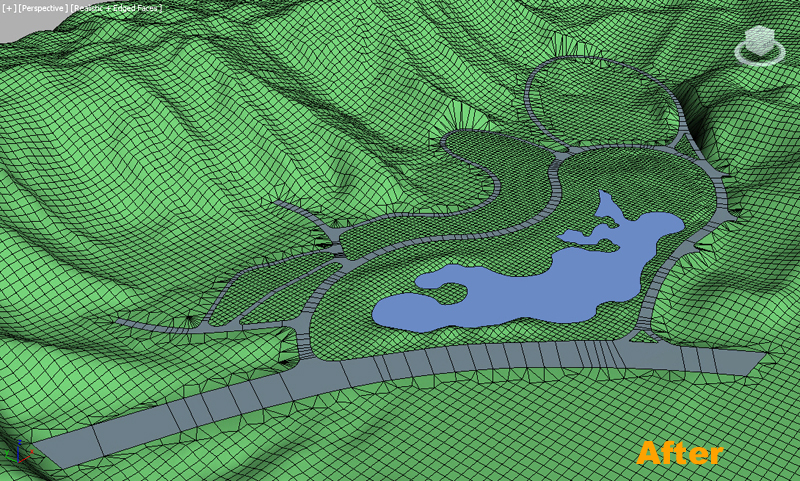 Needed Tools:
MoveVerts:similar with conform Compound object,but easy and more free.
SmoothRoad(blur),SmoothRoad(linear):Make road have a smooth transition between different elevation,meanwhile keep cross-section level.
ConformToRoad:make terrain conform to Road.
StitchVerts:Simple and powerful tool to connect Terrain and road.if Lite version ,can use AdvConnectVert replace it.
Slice:Grid polygon as Terrain.
The third vedio show how to use Lite version to smoothRoad and connect vertices
Note That:
1.Prepair road object,which must be editable poly object without any modifier ,and must be SINGLE-SIDE object.
2.This tools are included in TerrainAxe,you need to install TerrainAxe.
3.TerrainAxe is a commercial set of script tools ,if you use Lite version ,you can replace SmoothRoad(blur) SmoothRoad(linear) use SmoothRoad, replace StitchVerts with AdvConnectVerts. But this need longer time to complete your work.
I have attached a max file for exercise
Additional Info:
Install TerrainAxe
1.Drag and Drop UIMan.mse into 3ds max, UIMan will auto run(Or click menu MaxScript->run script to choose UIMan.mse ).
2.In UIMan,set [TheAxePath] to "AxeRoot" of the package ,then click [Install], TerrainAxe panel will appear in the bottom of 3dsmax .
Note that:
1.Don't place TerrainAxe in a network location.
2.If can't click buttons on TerrainAxe UI,please change current theme of windows 7 to classic theme.
Version Requirement:
9-2016,Need sp2 for 9 and 2012
Other Software Required:
TerrainAxe