Materials to Editor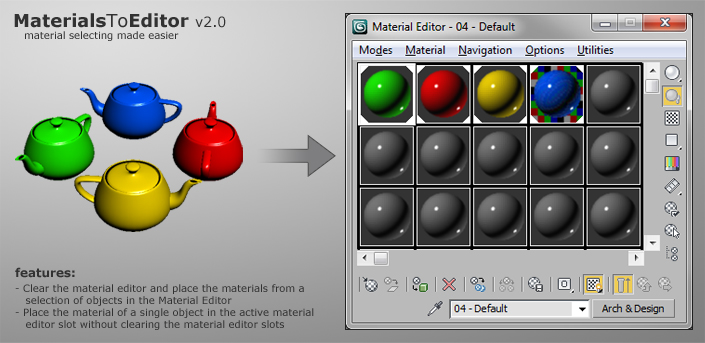 UPDATED for 3ds Max 2012. (2012-06-26)
Works with Slate and Compact.
Once this script is executed it will be found in the customize menu under the Category JokerMartini. Enjoy!
This script will clear out the Material Editor slots and then place the selected object's materials in the material editor. If only one object is selected it will place that one object's material in the actively selected material slot, otherwise it's placed in slot one of the material editor.
Comments and Critiques are welcome.
Version Requirement:
Max 9+
Other Software Required:
3ds Max