Multi Texture Tiler
New version update: Possibility to use files without any prefix choosing them manually (thanks to Branko Živković for pushing me in that direction).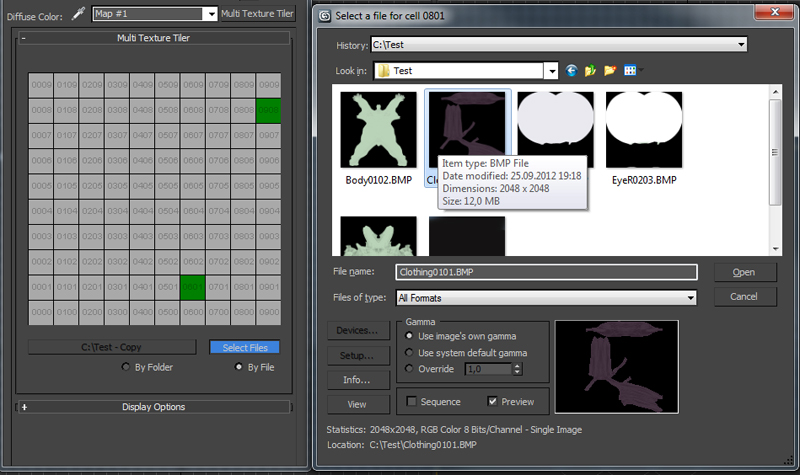 The Multi Texture Tiler (MTT) is a plugin for 3DS Max 2008 - 2013 to apply multiple textures to multiple UV-Tiles immediately.
All you have to do is adding a number prefix consisting of 0X0X (X = 0 - 9) to your naming of the appropriate file and to put those files in a folder that you want to include in MTT. MTT then creates the image textures for the distinct UV-tile e.g.: Example0103.jpg would use the UV-Tile U: 1 V: 3.
If you use the "Select Files" method: Click the button "Select Files", leftclick on a cell, choose your image. To remove the image: Click the button "Select Files", Rightclick on the proper cell.
You can have up to 100 different textures per folder.
To install the script extract the zip-file, run the exe, follow the instructions, start 3DS Max, open the material editor -> Material/ Map Browser and look for "Multi Texture Tiler".
Version Requirement:
3DS Max 2008 or greater