P_BipedPoseSaver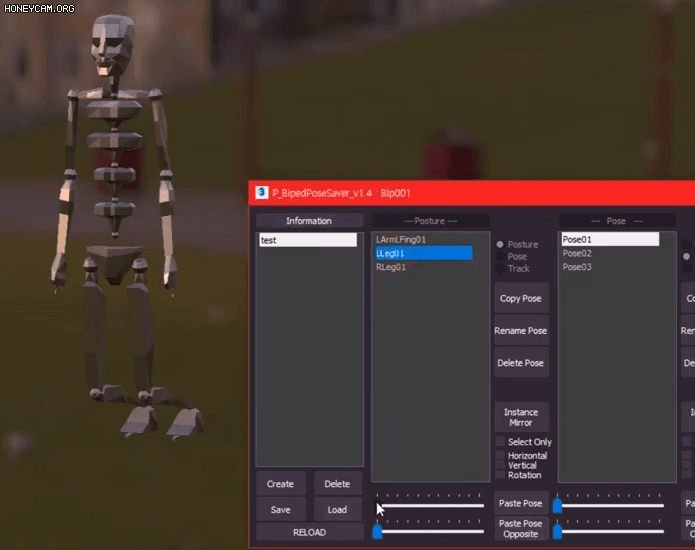 This script helps you to use Biped's Copy/Paste more conveniently.
-Copy Collection (Create / Delete / Save / Load / Rename)
-Copy & Paste (Copy / Paste / Paste Opposite / Rename / Delete)
-it is more convenient to see, and the movement is short and fast.(No need to enter the motion panel)
-Even if you do not select the biped, the dialog maintains the connection with the biped, and even if you select another object (different bone), the copy function works well.
-update-
v1.0 Release
v1.1 Bug Fix
v1.2 Add extended mode
v1.3 Bug fixes (we're very sorry that there was a bug in a very basic function)
v1.4 ADD Blend Pose , Select Only (Thanks to SOX. I referenced the code with his consent)
This script is free.
If you like my script and want to sponsor me, please purchase this script
https://gumroad.com/l/RVwzl
If you have any questions, ask me.
https://discord.gg/MUGhNgu
[email protected]
Welcome comments and feedback
Version Requirement:
2015
Other Software Required:
2015