Spline Select Tool
This script gives some new options to select splines vertices and segments : selection with gaps, random selection and selection by angle.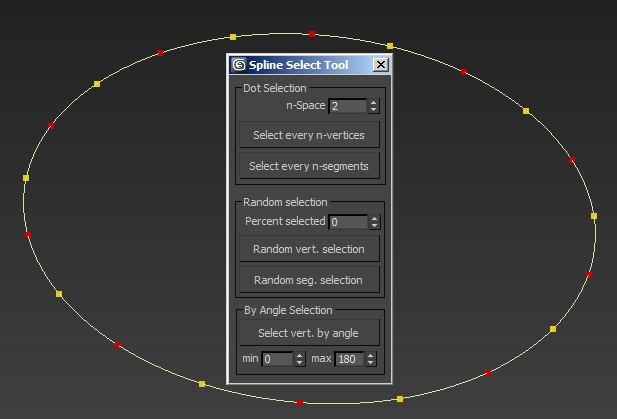 Additional Info:
tested on 3ds Max 2013
Dot selection allows to select vertices or segments with gaps specified in the n-space spinner.
Random selection use a percent value.
By angle selection use a min-max value in degree.
The selection is only applied on the splines that have at least one vertex or segment selected.
Version Requirement:
2009, 2010, 2011, 2012