Streincorp Pistons
A script that recreates the tutorial from Dario Strano.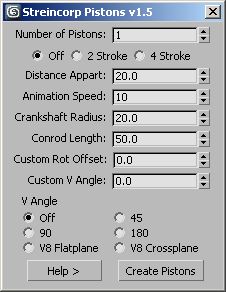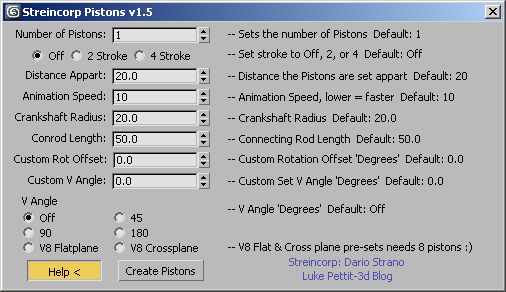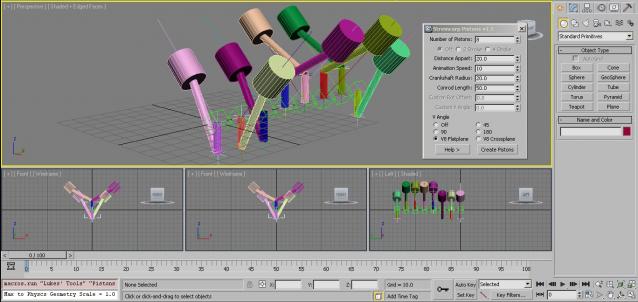 Additional Info:
Updated to v 1.6
Fixed up the piston order in both the flat planes and cross plane I accidentally broke in the previous update
Updated v1.5 Added new features based on the second video on the series
Added ini file to save settings
It can make v angles either pre-set or user defined.
It can set either Two stroke or Four stroke engines.
You can't go from either of the flat or cross planes to 90 degrees, 45 or any of the others you must go to Off first.
At this point you'll have to wire the offset lines as per the second video yourself I'm still working on scripting this.