Sweep Profile
version 1.01.12
Fixes an issue with changing interpolation for section and path
Fixes some minor issues with rendering previews
Fixes an issue with applying an activation key
version 1.01.00
Adds an ability to use selected edges from Editable Poly
Fixes an issue with using in 3Ds Max 2022
Sweep Profile - Plugin for quick and convenient applying profiles to shape with a modifier Sweep.
PRO version contains 37 prepared for using architectural profiles.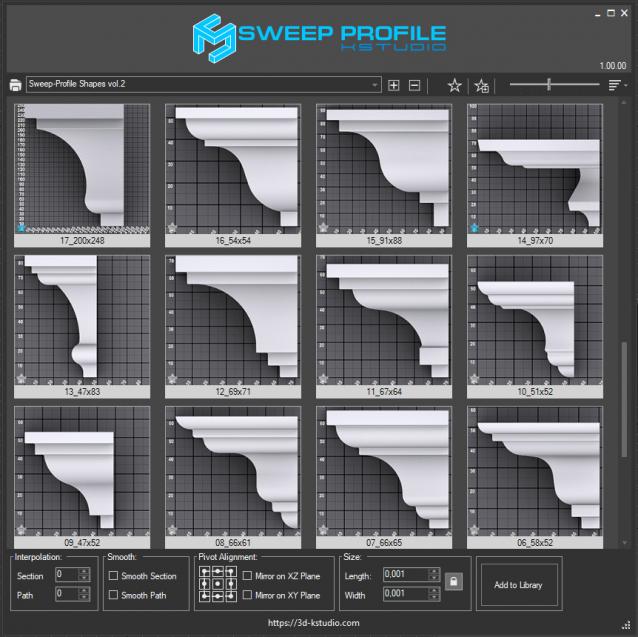 Do you know that you can set the profile size using convenient measurement units?
For example, if in the scene meters or inches are used you can still specify the profile size in millimeters (or other measurement units).
Additional Info:
Creation/updating of architectural profiles in one click
Setting profile dimensions
Favorites profiles
Adding user profiles to library
Supports to DWG files [PRO]
Studio for rendering profiles [PRO]
Profile's pivot alignment [PRO]
Simplified Chinese, French and Spanish localizations [PRO]
Contains 37 prepared to using architectural profiles [PRO]
Version Requirement:
3ds Max 2014 and above