Wall Worm Sky Writer
Sky Writer sends your scene form 3ds Max into the Valve Source Game Engine as a HDR sky texture (a 2D cubemap). You can compile into Source straight from the UI or you can use the cube cross image it also generates for HDR Workshop.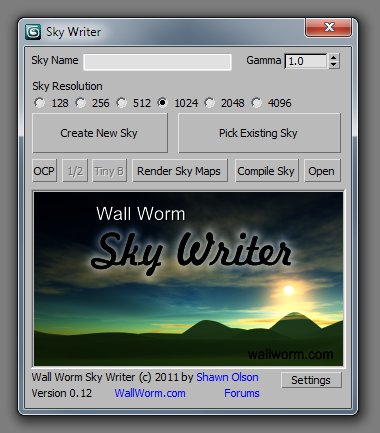 Now packaged together with Wall Worm Model Tools.
Version Requirement:
3ds Max 2008+ (or older with AVG)