MCG Randomize Elements
Pretty basic modifier to randomize mesh elements, the difference from the existing ones is the possibility to specify an upnode, which serves as a reference system for all the transformations. That means that XYZ rotation are then parallel with the object's axes, same with translation and scale.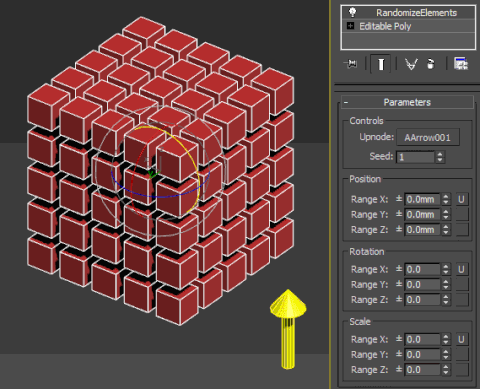 Additional Info:
More or less another sample file, not really production ready for its speed (or rather slowness). If you want to quickly randomize mesh elements, use this one instead.
3ds Max Version Requirement:
2016