MCG Sample Pack
Taken from Christopher Diggins blog on The Area to kick off this section.
"Now that 3ds Max 2016 is available for download I'm pleased to announce a set of 30 sample MCG tools and 80 new compounds that you can download, use, and learn from!"
In addition to the sample tools there's a 3ds Max file provided showing the tools in action.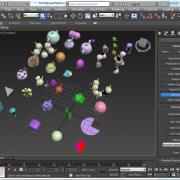 3ds Max Version Requirement:
2016