Copy and Paste Object Properties
This little script will help you transfer arbitrary properties from one object to another. All properties that you selected that have matching names and types in the destination nodes will get the property values of the source node. You also have the option of instancing the source value's controller across the updated properties.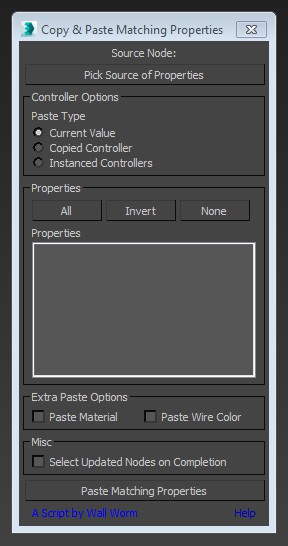 Additional Info:
I did a brief search and saw there are other solutions for this scenario. I'm just sharing a UI and functions that I think are useful for the kinds of things I do.
Version Requirement:
3ds Max 9 + AVGuard (probably)