GML Importer
GML Importer will let you import GML data generated by graffiti capture software such as Graffiti Analysis.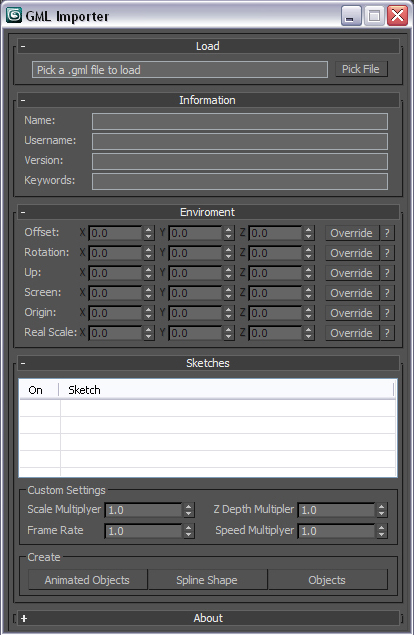 This interface is very simple. When you load a GML file it will display all of the information contained within the file. You can optionally choose to override a value you wish. If you click the "?" information about the value(s) will be displayed.
I have more detailed information on my website.
Cheers,
Dave