Make iT Instance
A Script for Replacing Selected Objects with Picked Object , BUT with Group Support .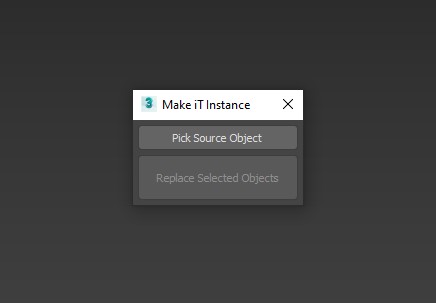 Note : When Replacing Groups its better to be closed .
INSTALL : drop it to max viewport or run it from Scripting Menu/Run Script , You'll Find it in "_My Scripts_" Category .
UPDATE 1 :
Fix Error When Source Object Belong to Nested Groups .
The Script Now will Get The Top Closed Group in Groups Tree as Source Object .
UPDATE 2 :
Fix Source Object not Taking Mirror Transform in Consideration .
UPDATE 3 :
The Script Now will Handel Targeted Objects (Lights, Cameras ...) .