Nested Layer Manager 2 For 3ds Max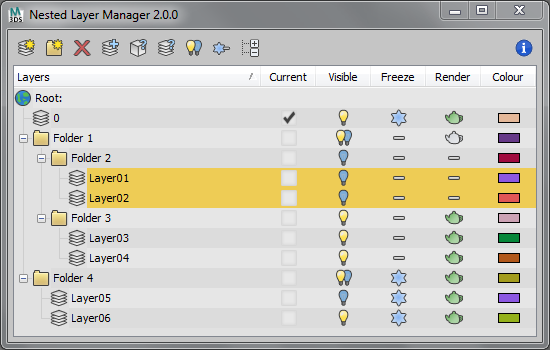 Nested Layer Manager 2 provides the ability to nest layers in 3ds Max. This script is small, fast and allows layers to be nested in an unlimited number of folders. It has complete 2 way communication with the default layer manager; If anything is altered in either, both layer managers are updated. This allows people without this script installed to still see the normal layer organisation present in the file.
Nested Layer Manager has a free 30 day trial.
The Pro version costs a small amount per user license in order for me to provide support and spend time adding features.
Thank you to everyone that purchases Nested Layer Manager :) Please check my website for more info.