Cleaner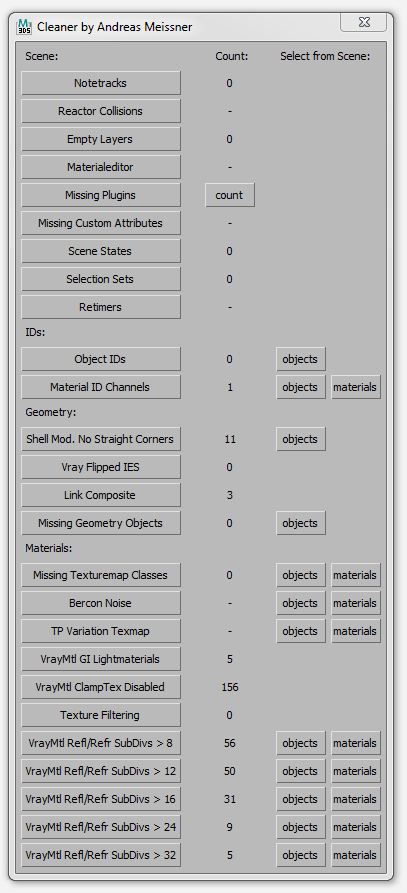 Problem: The filesize of scenes suddenly increases dramatically. This slows down the workflow since every manual-save and autobackup-save takes long and it fills your fileserver with maxfiles that are very big.
Reason: 3ds max adds notetracks and reactor-collisions to the scene. A common workaround for this problem is ctrl+N (New Scene: Keep Objects and Hierarchy) or to merge your scene into an empty new scene.
Solution: This simple script deletes the notetracks and reactor-collisions. It also got some other cleaning-tasks.
IMPORTANT: If you got xrefs in your scene and you wonder why you always get notetracks again after using the cleaner: you got to clean the xrefs too.
I DONT GIVE ANY WARRANTY, USE AT OWN RISK, BETTER SAVE SCENE BEFORE USE
Additional Info:
Customize > Category: "# Scripts"
Version Requirement:
tested in 2009, 2012 with Vray