Simple Average Chamfer
Just a simple "fix" for Smooth to Adjacent checkbox from chamfer modifier, that allow you save that vertex normal information (original chamfer lose that info after converting to editable poly/collapsing/etc.).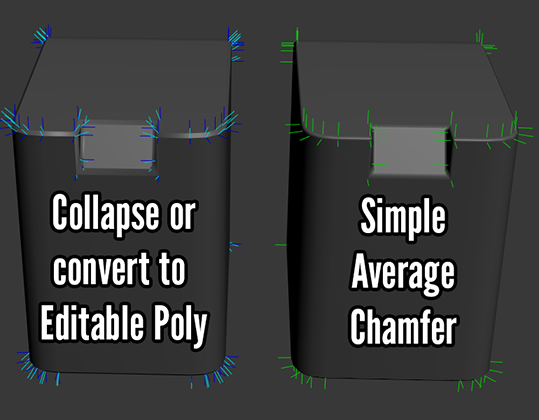 Actually, its using Noors Simple Average Normals script for re-creating this effect.
Additional Info:
1. Run Script
2. Select mesh
3. Press "AddChamfer"
4. Set chamfer size
5. Press "Collapse"