TP Tuner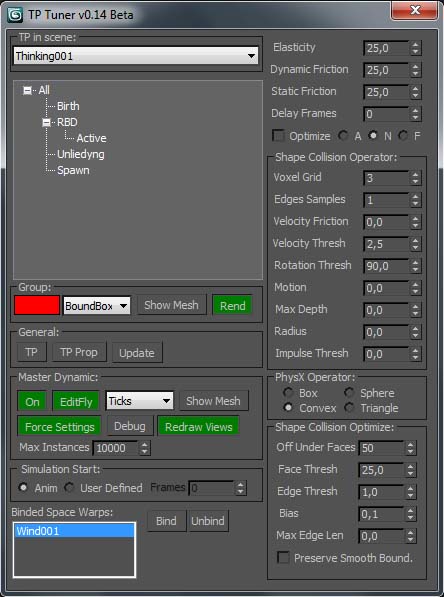 Script for easy work with cebas Thinking particles group properties.
The main features :
- multiselecting groups ang changing their properties ;
- quick access to Master dynamic controls ;
- easy binding Space Warps.
Installation:
Put CodersLab.Windows.Controls.TreeView.dll in yours max root directory
Run Script -- > Customize Interface -->Jbond Category
For now it's beta so if you find bugs or have some ideas write me at: [email protected]
Thanks to : Alexander Lombardi , Joe Scarr and Hristo Velev.
Version Requirement:
Tested in 2011 x64
Other Software Required:
cebas Thinking Particles 4