Z Manager
This is a 3dsMax manager tool, preferably for Vray users, very useful for editing architectural models created with other software (eg. ArchiCAD) and fast scene setup. Very useful tools for Selection, Rendering, Incremental Rendering, Copy/Paste objects from other scenes, Material Replacer, Animation with Moving Objects, Exporting/Importing Vray Proxy with material and so on...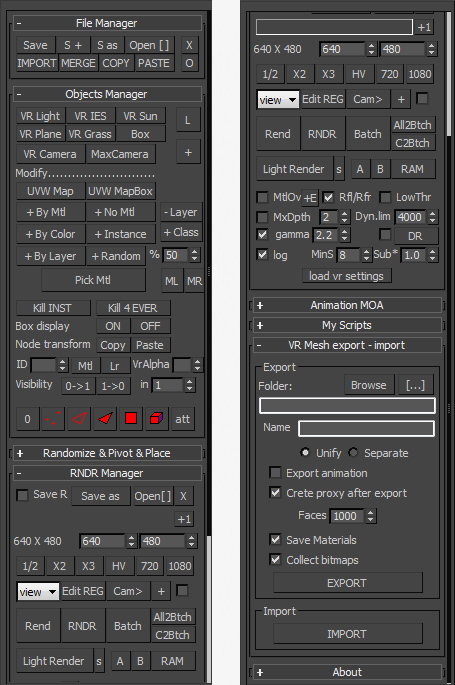 Z MNG VR - The manager for working with Vray
Z MNG DS - The manager for working with Default Scanline or other render engines. actually it is a simplified version for Z MNG VR.
Z Material Replace - a usefull tools to replace one material from scene with other one from scene, material editor or material library. You can acces this tools from Z MNG
Install: Run or Drag-n-drop the instalation *.mzp file Customize -> Customize User Interface - >Create toolbar button from ZTools category This is a free script, and some thing are inspired from other free scripts. Share is Love. Thanks to everybody.
Version Requirement:
written in 3ds Max 2010 for Vray >2.0 with some tools available for Vray 2.2
Other Software Required:
Autograss