MCG Chamfered Rectangle
This gives segment control for each component of a rectangle, ie, corner, length and width.
Found in Create>Shapes>Vu>Vu_ChamferedRectangle
To see the changes as you are adjusting, rightclick>Obj Properties>check vertex ticks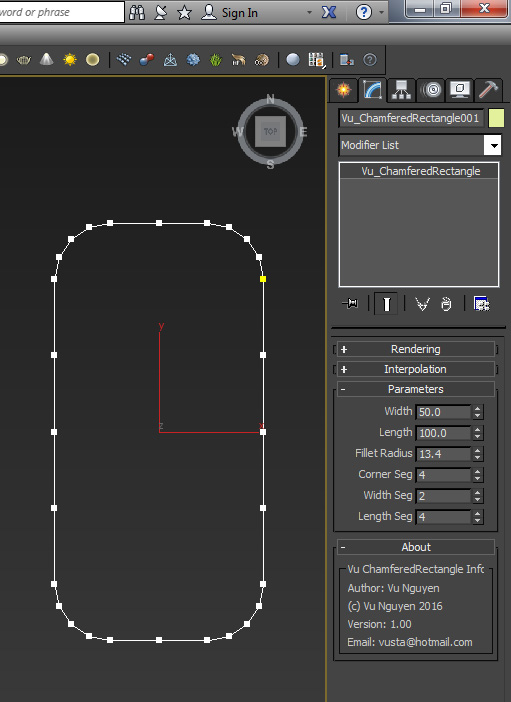 ver 1.01: added Show Segs option.....to show the segs...don't forget to turn it off once you're happy with the settings !!!! So now you don't have to rightclick...blah blah... if you don't want to...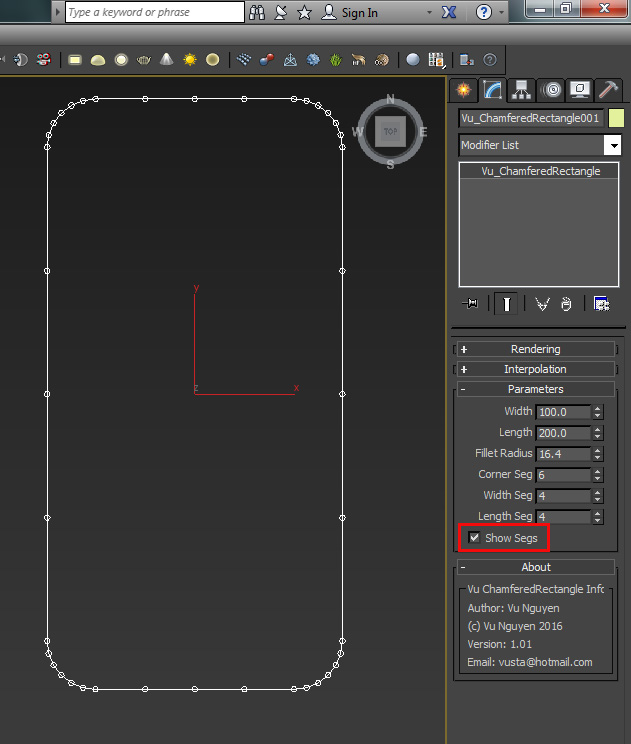 Will work straightaway with a Bend, no need to use finicky Normalize Spl. You simply have to give it enough Segments to bend.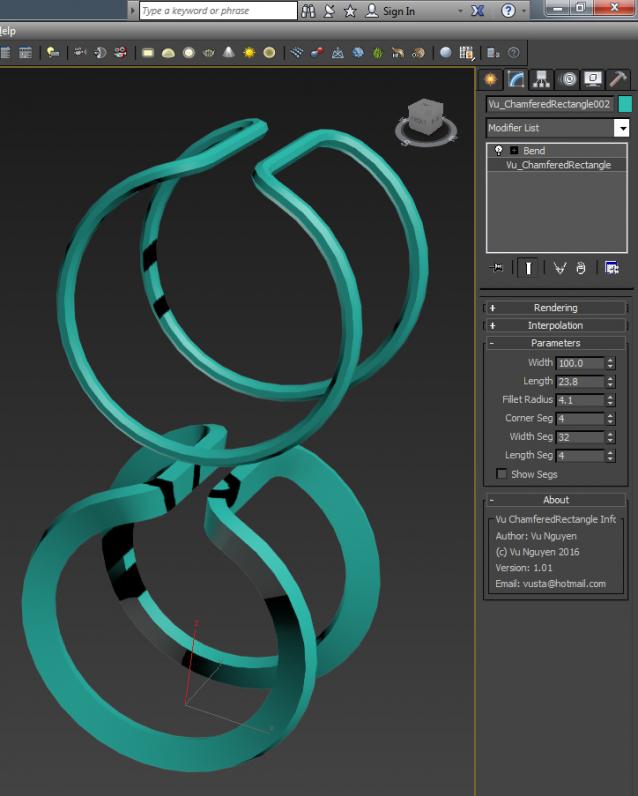 3ds Max Version Requirement:
2016