MCG Wave Slates
This MCG creates panels/slates based on sine wave.
Installation:
https://knowledge.autodesk.com/support/3ds-max/learn-explore/caas/CloudHelp/cloudhelp/2016/ENU/3DSMax/files/GUID-086875CC-4C32-4215-BFEC-2B356F9D2A53-htm.html
Then can be found in Create>Geometry>Vu

ver 1.01: added random Multi Mat ID option.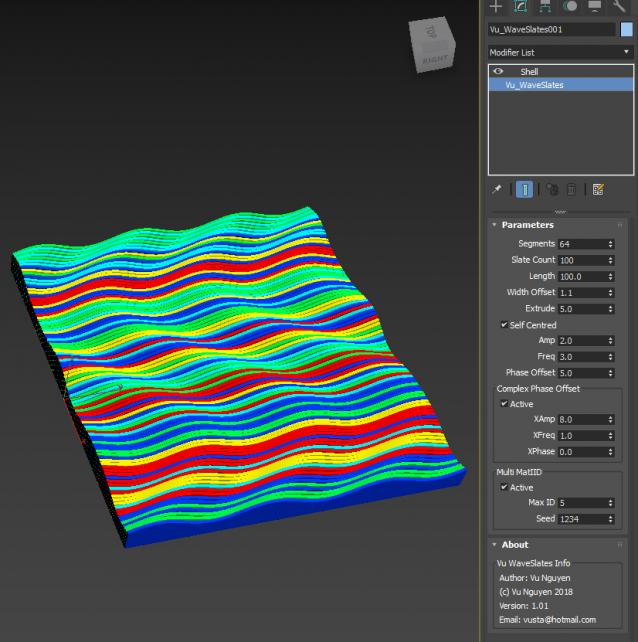 ver 1.02: added Transpose option for nerdy users. When Transpose is enabled, Segments <-> Slate Count are interchanged and Length <-> Width Offset are interchanged. Watch video.

3ds Max Version Requirement:
2016