MCG Fit BBox
This MCG will auto fit one mesh to the BBox of another. A simple usage would be a toy soldier and the plastic container. Either object could be the 'controller', ie. the toy should be a tiny bit smaller than the container...or the the container should be slightly bigger than the toy.
Installation: https://knowledge.autodesk.com/support/3ds-max/learn-explore/caas/CloudHelp/cloudhelp/2016/ENU/3DSMax/files/GUID-086875CC-4C32-4215-BFEC-2B356F9D2A53-htm.html
Then can be found in modifier dropdown list.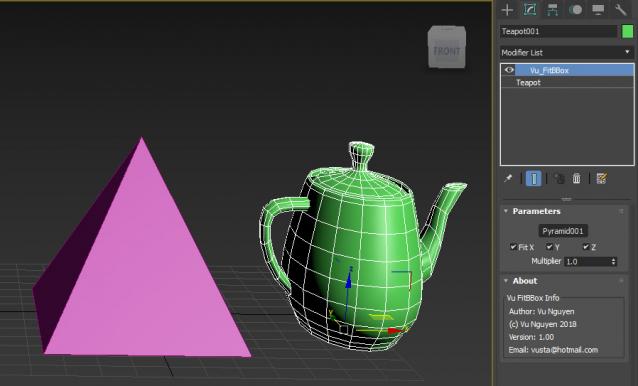 Donations: paypal.me/vusta
3ds Max Version Requirement:
2016