MCG TextOnPath a.k.a Stiff PathDeform
Installation: Scripting, Install Max Creation Graph...
at last...put your text on path with absolutely no warping, distortion whatsoever...unlike the PathDeform. What's more...it works for multi curves...but wait there's more...it works for any font including Right to Left languages...but waaaaiiiiit...there's still more, it can reverse your text in a jiffy too...and yes there's still more it's an environment friendly MCG too...it recycles your text !!!!!!!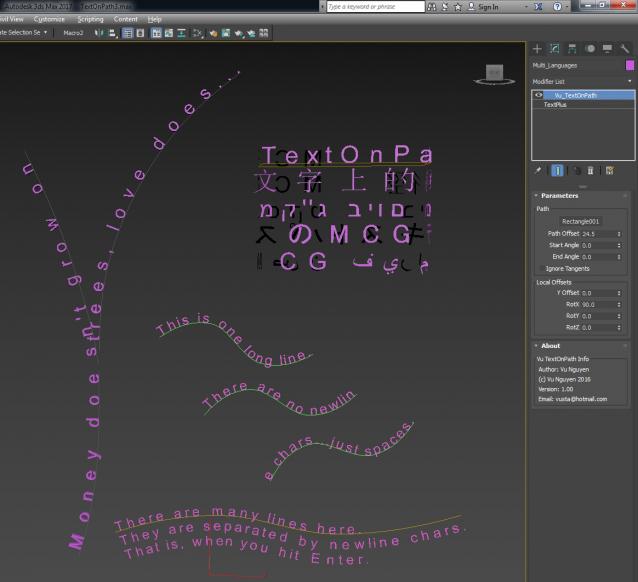 ver 1.01: Reverse your text even quicker...just hit the Reverse button !!!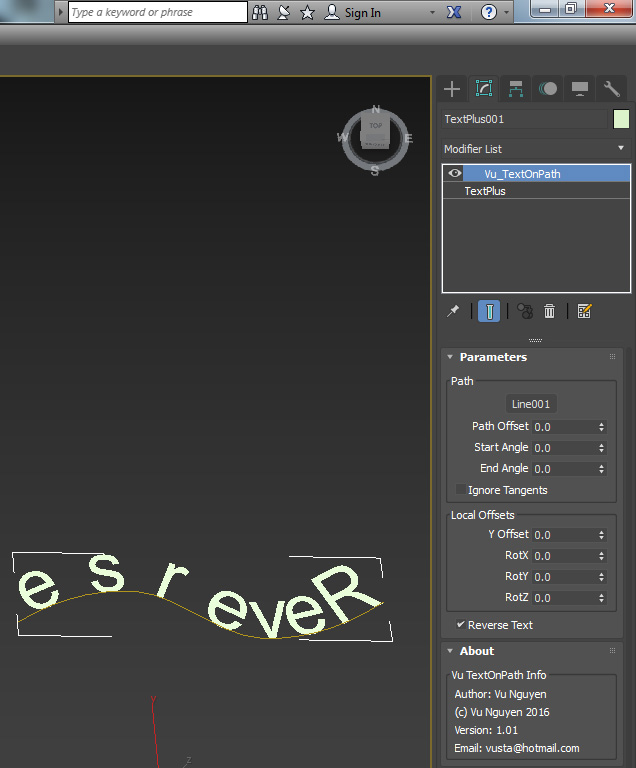 Of course, you can use it on other mesh than Text...say your train set....compare the difference below..no warping/distortion like PathDeform....it's good to be stiff !!!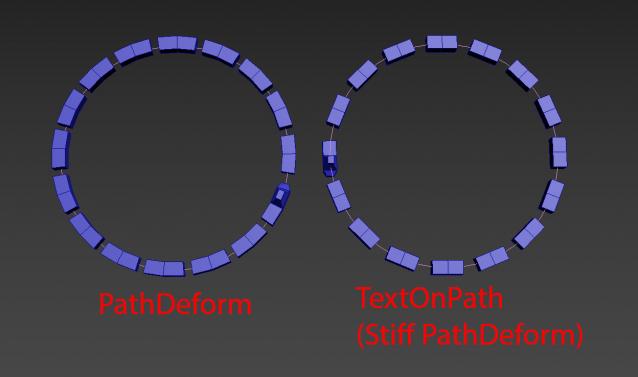 ver 1.02: added Z Offset and No Recycling option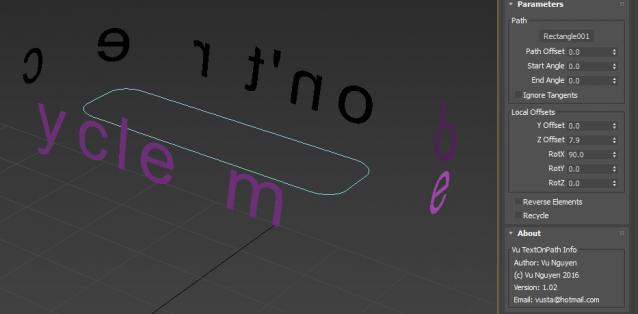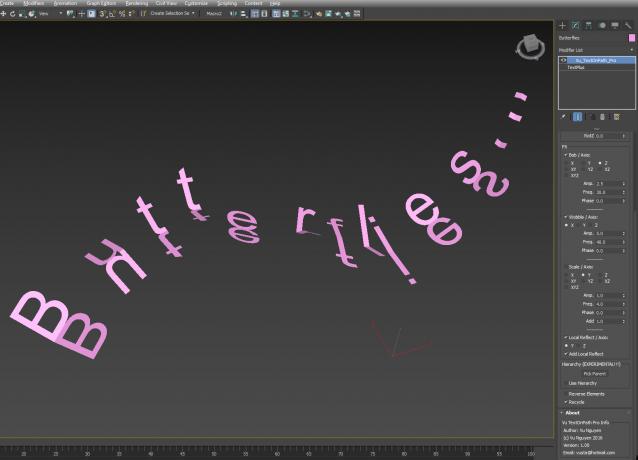 Pro version avail on Gumroad link below
3ds Max Version Requirement:
2016
Other Requrements:
2016 + SP3 + EXT1/2, 2017