BonyFace 2.5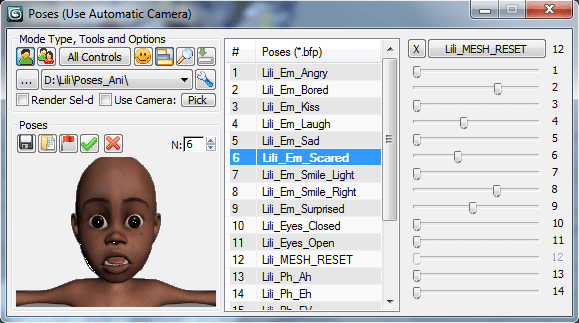 BonyFace 2.5
BonyFace 2.5 for 3ds max 2011 (also works in 3ds max 2008, 2009, 2010)
BonyFace is a professional solution for rigging and animating facial expressions on 3D Faces with ease and flexibility.
Version 2.5.1 - Fixed some minor bugs, added tips. Sample scene was added on site.
Version 2.6 was released - check offsite (see below) for details.
Additional Info:
The tools of BonyFace 2.5 consist of the basic tools and extended tools.
Basic tools are freeware for everybody. You can use basic tools to create rig and skin, adjust parameters of the rig and animate control objects with standard tools of 3ds max without any limitations.
Extended tools are available only in authorized copy of the script, but everyone can use extended tools during trial-period (10 sessions of BonyFace 2.5). You can use extended tools to create complex profeccional facial animation and simplify work with model.
Version Requirement:
2008, 2009, 2010, 2011, 2012