Merge GUI
A GUI for merging .max files from selected directories quickly.
GUI has image buttons that works if a .jpg render of the max file is present in the directory. Rendered thumbnail must have the same name with corresponding max file, and must not be larger than 120*120 pixels. Script installs a macro under DragAndDrop category named "Merge GUI".
Make sure to backup your scene before running the script!
Press "?" for help.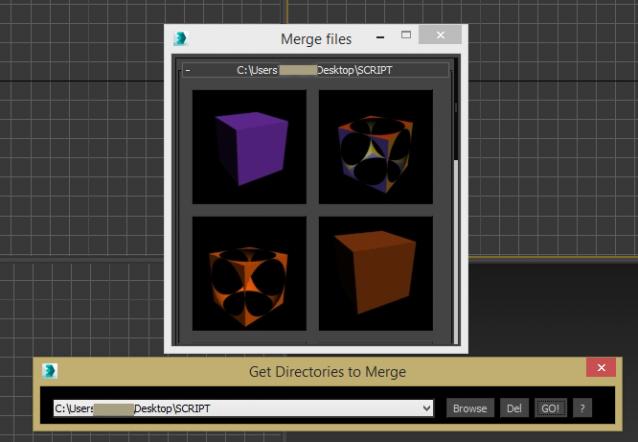 Version Requirement:
2012