mouseCapture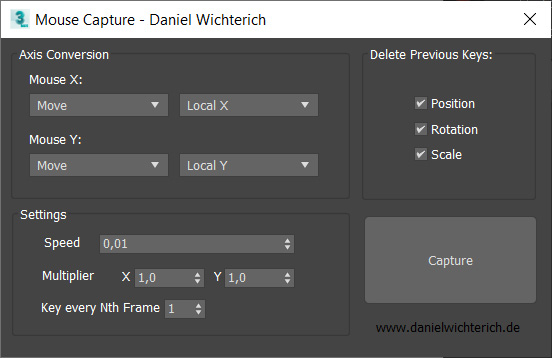 With this script you can animate a selected object by recording your mouse movement.
Additional Info:
Features:
- can be used for moving, rotating or scaling objects
Quick Start:
1. Select an object
2. Define the corresponding translation for horizontal and vertical mouse movement. If axis is flipped to your mouse movement use the inverted axis.
3. Make sure to have your reference coordinate system set to local
4. Hit "Capture" - you have 5 seconds preroll.
Notes:
- Keep in mind this is an early version... use with caution :)
Install:
- Scripting -> Run Script... "mouseCapture_v01.mse" or drag the file into the viewport.
Version Requirement:
2008