MCG BifoldPlanes
Bifold 'rig' for opening windows, doors procedurally.
Video you see is of BifoldPlanes.
Bifolds_Free:
- does NOT have Circular arrangement.
- does NOT have Alternate Hinges, ie. all are either top, bottom, left or right, instead of top+bottom or left+right combination.
- Effectors will use only pivot, not actual mesh.
To get BifoldPlanes to open up your windows, you'll first have to open up your wallet...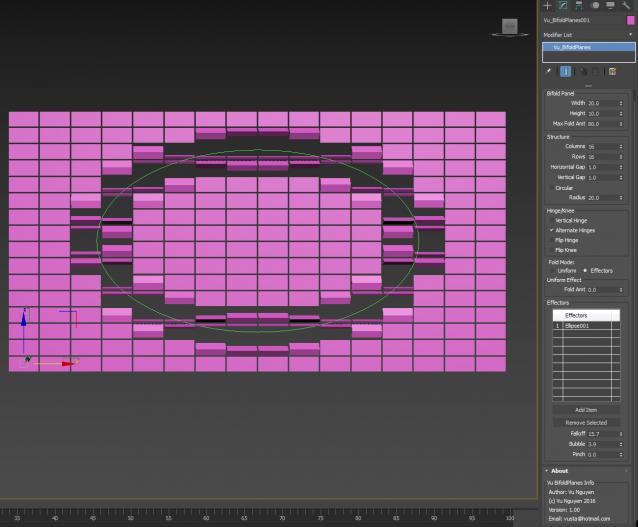 3ds Max Version Requirement:
2016
Other Requrements:
2016 + SP2/3 + Ext1/2, 2017