MCG Dr. Evil Laser
Mwahahha....Laaaaaaaaaaaser ....I want my 1 million dollars NOW !!!
Important: When adding/removing colliders, DEACTIVATE first, do your business, Reset Sim, then REACTIVATE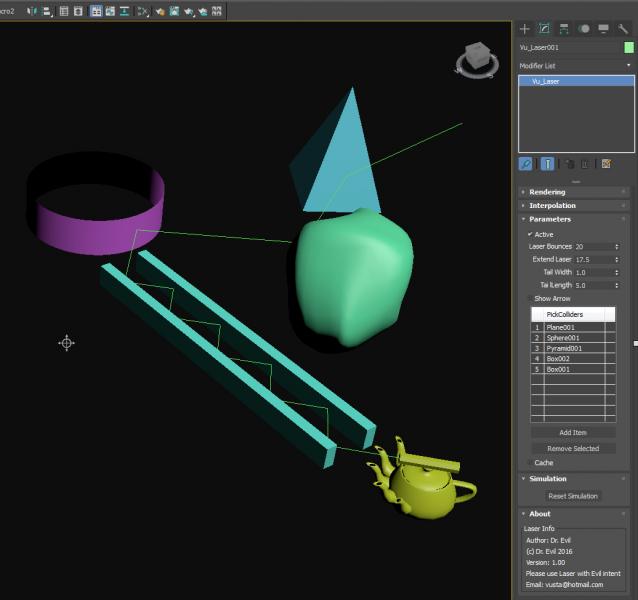 (or just use the download link below...)
Alright people, upon reflection, think I need freakin' refraction !!! Mwahahaaaaaa...you can give the man a fish...or you can teach him how to aim his evil laser properly at them little fishies...mwahahaaaaa...
(Note people, this early prototype laser refractor is freakin' dodgy...you might have to 'wiggle' it around quite a bit until you get the proper refraction)
ver 1.02: added 'apparent' dotted line option
ver 1.03: added Villian POV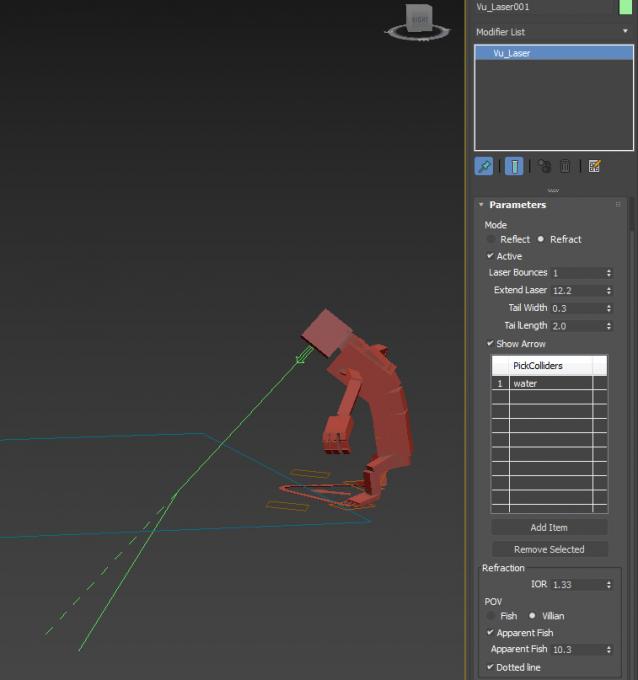 3ds Max Version Requirement:
2016