MCG Mass Flatten Slice
This MCG will flatten your object in X, Y, or Z, in either direction. Can be used on a single object or en masse. Can be flattened with absolute (local) value or percentage.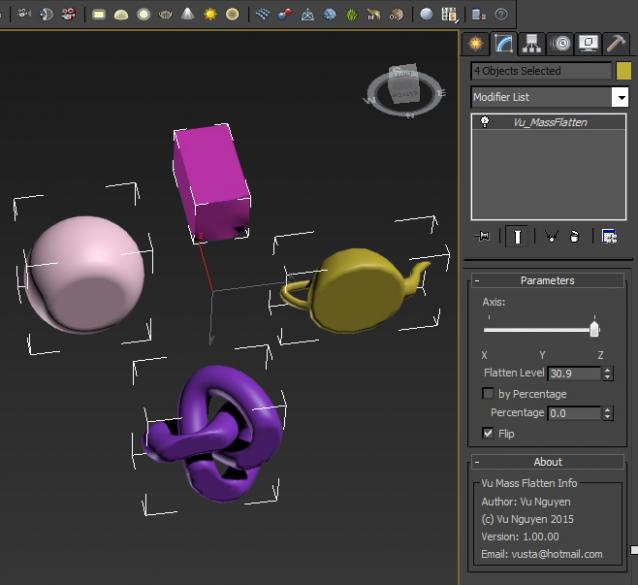 I've added Slice into this and since the modifier name is now Vu_MassFlattenSlice...you can delete the old Vu_MassFlatten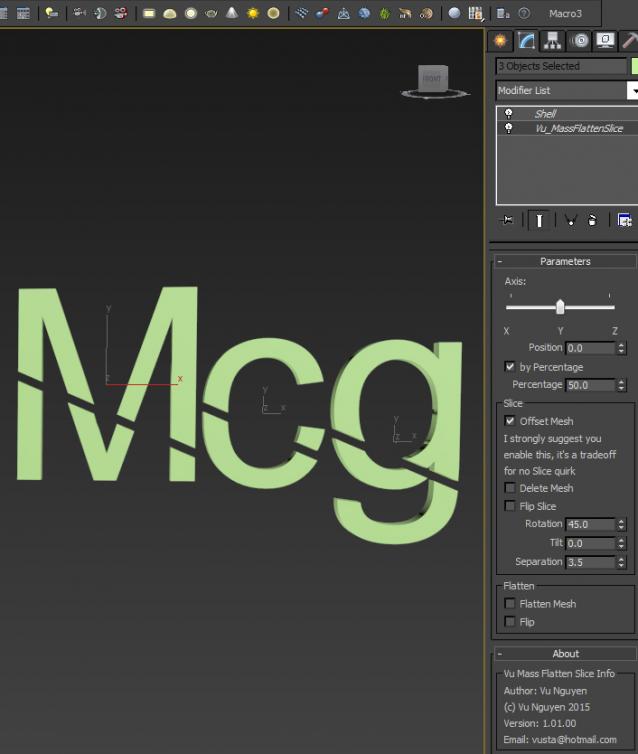 Mographers, use it to your satisfaction, when you are happy with the results, all I ask is please make a donation with whatever amount you want. You are not making me rich, you are simply giving the animals I love a chance...
Any small donations to [email protected] would be greatly appreciated. I intend to then fully donate onto the following:
http://www.worldanimalprotection.org/
https://www.worldwildlife.org/
http://www.savethechildren.org.au/
Thankyou. Meow. Woof. Moooo. Oink. Grrrl.....Bzzzz...
3ds Max Version Requirement:
2016