MCG Mesh Contours
What's there to say really...
Installation for Max 2016/17: (2018 can be just drag+drop)
https://knowledge.autodesk.com/support/3ds-max/learn-explore/caas/CloudH...
Then can be found in Create>Shapes>Vu.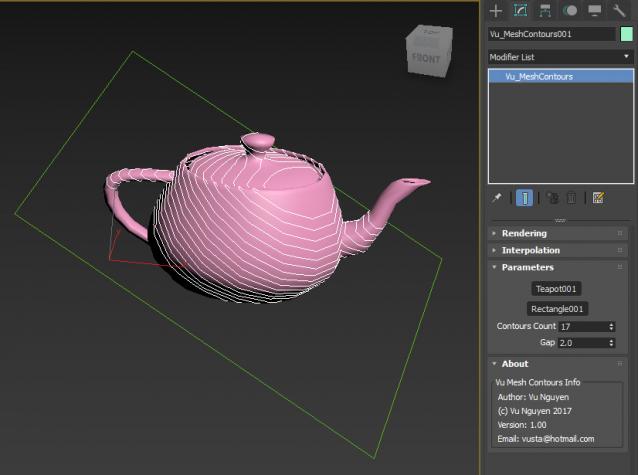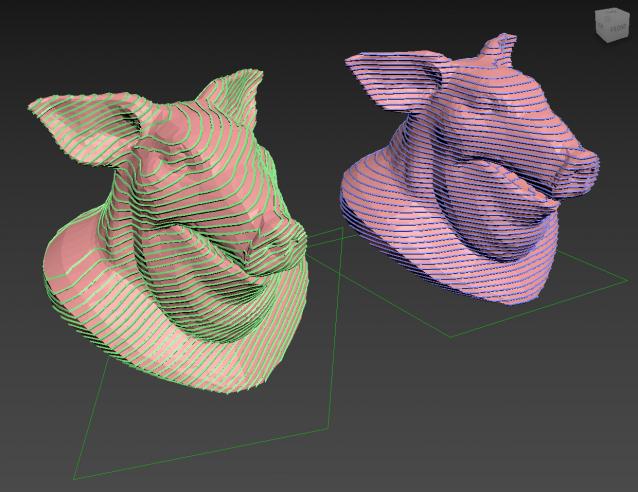 ver 1.01: added Join Threshold so that a loop/element is now properly welded. Previoulsy, if you rclick>show vertex ticks, you'd see all white verts (they're hidden coz they overlap)....with this new one, you'd see yellow ones since they're now welded.
ver 1.02: backed out the Join option. Due to the fact that the way the splines are created is quite messy, the Join would create more problem than it solves. So out it goes, I've added the option to Flip the Slice Plane tho, also a REMINDER to move the MCG object to Origin first !!!.
verr 1.03: Single Mode for if you want just 1 resultant Spline instead of possible multiples, like for a Teapot, you may get one slice resulting in 3 splines across the handle + body + spout. You move the Gizmo (Rectangle) around till you get close to the candidate spline that you want (it IS a bit dodgy...)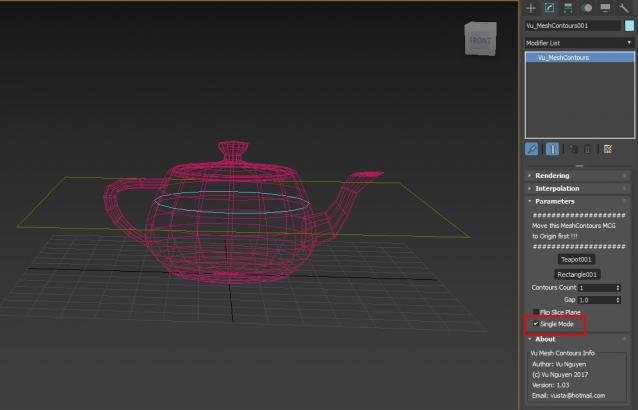 ver 1.04: increased Gap limit to 9999999

3ds Max Version Requirement:
2016
Other Requrements:
2016 + Extension1/2 + SP3, 2017, 2018 (did you see I wrote Extension for 2016 ??? did you spend a few seconds to read ?)