MCG Mimic
This MCG mimics another vertex animated mesh. You can timewarp to slow/speedup/freeze/reverse the original animation. Clones animations can also be staggered.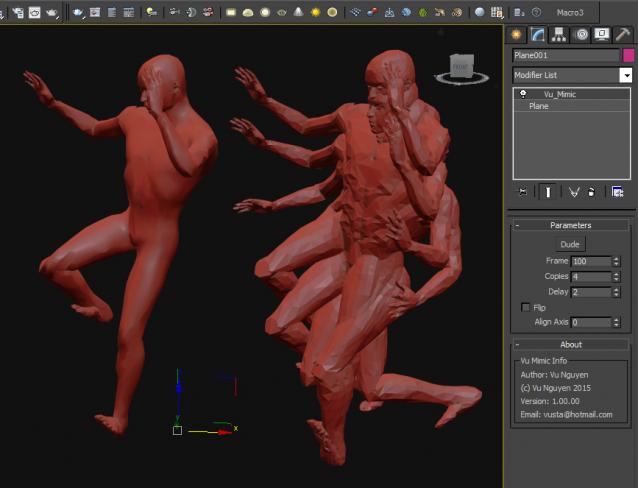 Ver 1.01.00: converted align logic to AlignMeshXYZ compound.
Ver 1.02.00: added clones offsets and also random variations of delay.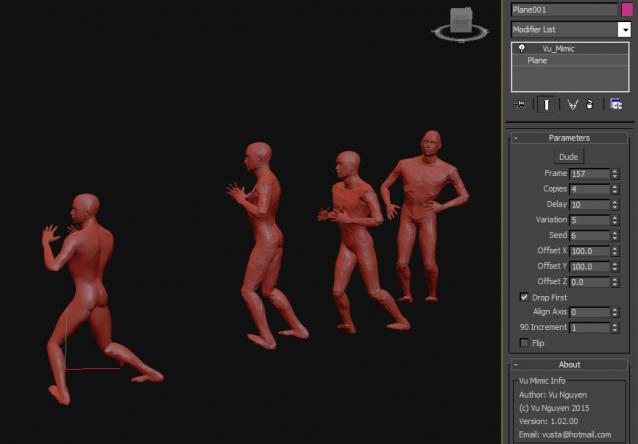 Any small donations to [email protected] would be greatly appreciated. I intend to then fully donate onto the following:
http://www.worldanimalprotection.org/
https://www.worldwildlife.org/
http://www.savethechildren.org.au/
Thankyou. Meow. Woof. Moooo. Oink. Grrrl.....Bzzzz...
3ds Max Version Requirement:
2016
Other Requrements:
possibly max2016 SP1 + EXT1...just try it even if you don't have EXT1...