MCG Ring Dots aka Dot Matrix
Creates rings of dots or holes...ie..can be used for speaker patterns, showerheads, brushheads...etc..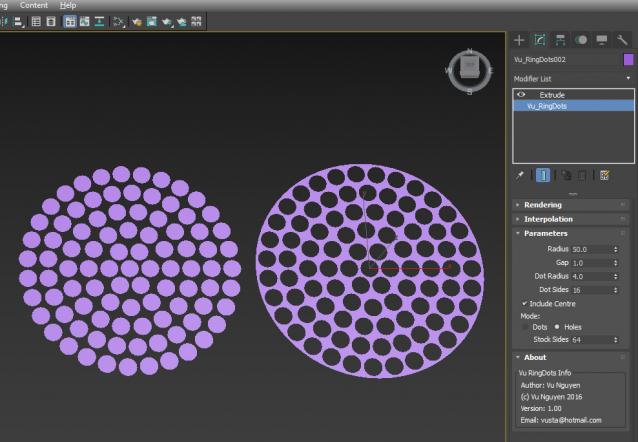 Ver 1.01: added Height Offset and ability to use Custom Closed Spline for Stock. This can be used in either Dots or Holes mode.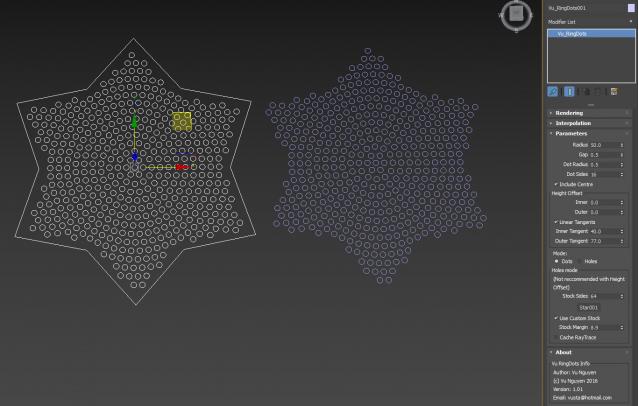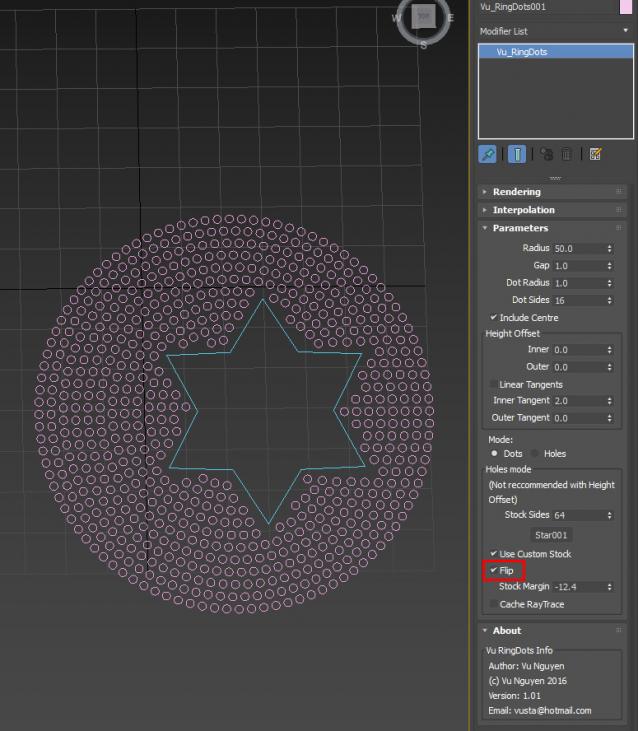 ver 1.02: added Cache Reset..but more importantly, pls watch video to prevent crahes...
I've gone backwards to ver 1.00....cos I've decided to call this Dot Matrix instead...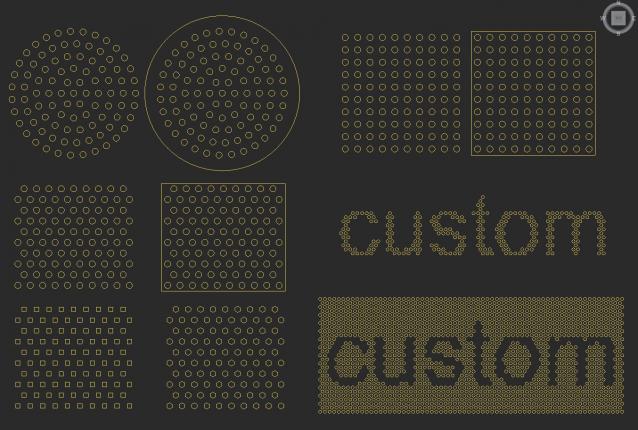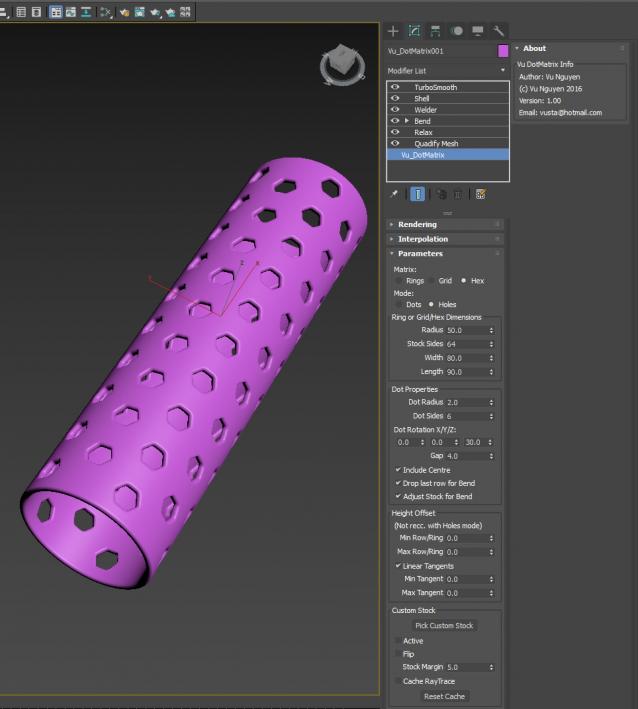 ver 1.01: added Radial Symmetry option. When On, the number of Dots for each ring is always a multiple of 6...ie. it looks perfectly symmetrical radially...but the actual gap is less true to the defined Gap. When Off (Best fit), each ring (circumference) will try to fit as many Dots in as possible..so while it may not be perfectly symmetrical radially, the actual gap is closer to the defined Gap.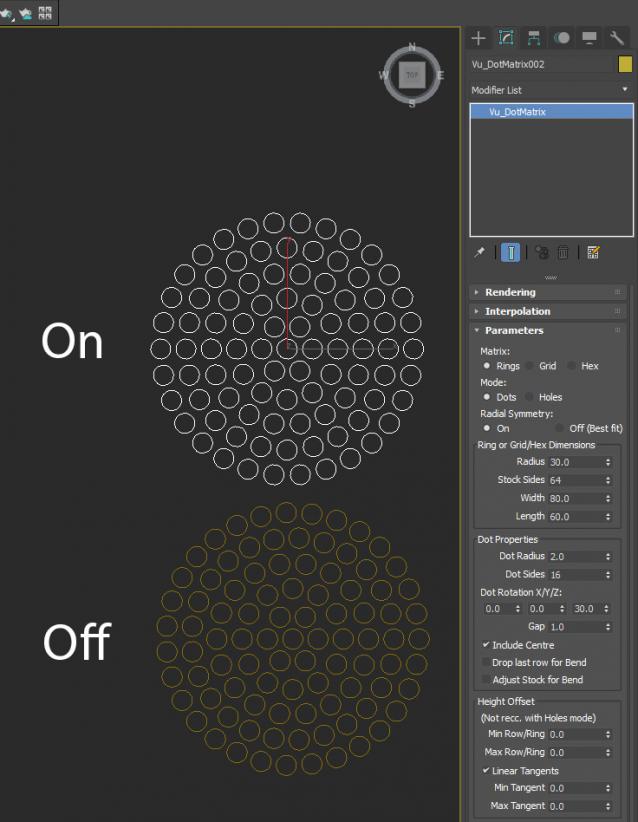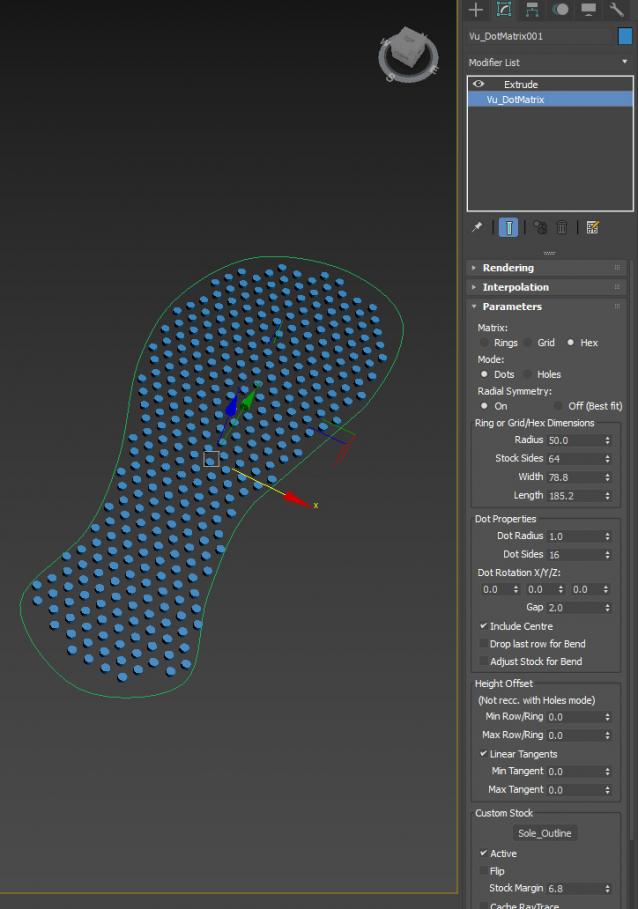 3ds Max Version Requirement:
2016
Other Requrements:
2016 + SP3 + EXT1/2, 2017