MCG Simple Branches
No....not L-system. Instructions here, don't ask me to hold your hands...the very least you can do is read a bit... http://area.autodesk.com/learning/mcg-whats-new-2018--sample-pack
If you're ultra lazy, you can just drag 'n drop the mcg into the viewport.
(of course, it can be done with 2016/17 too..but I ain't going backwards..)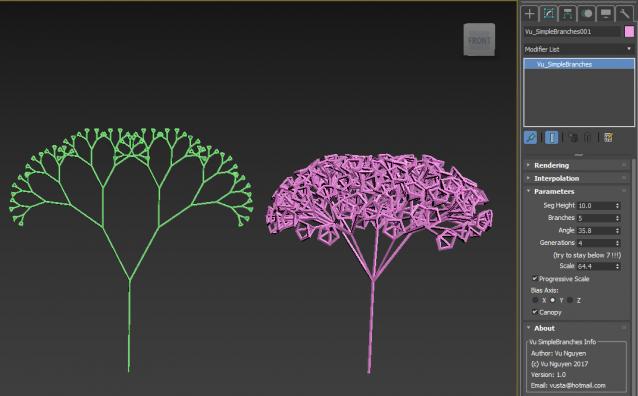 3ds Max Version Requirement:
2017
Other Requrements:
2018. Note the checkbox above is not up todate...ie. I can't pick 2018 from it !!! You need 2018 !!!