MCG SimpleWeave
This MCG creates a weave pattern.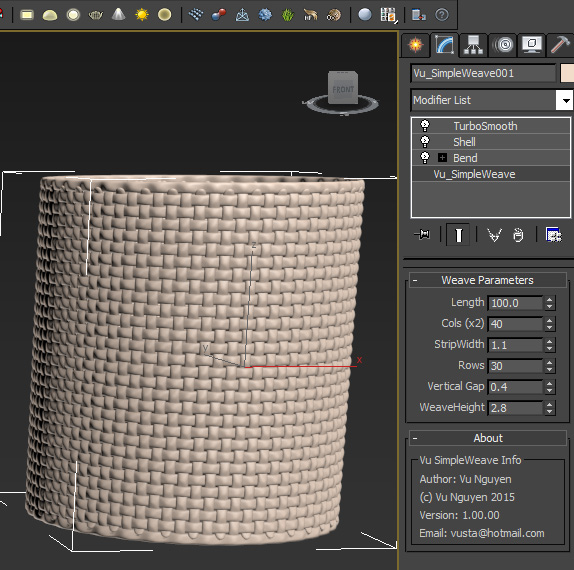 Thanks to har1sf0x who wrote the h_flipNormals compound !!! came in handy.
Ver 1.01.00: Added logic for seamlessness if to be bent into a tube. So when you bend so that the top meets the bottom (and Welder added) it will be seamless. Also added Skew options just for finer adjustments.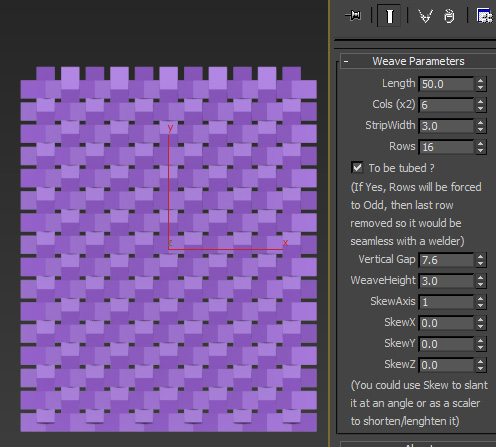 Ver 1.02.00: Updated to have no frayed edges. Also enabled seamlessness in X direction if it is to bent into a tube. Also added display of Resultant Columns.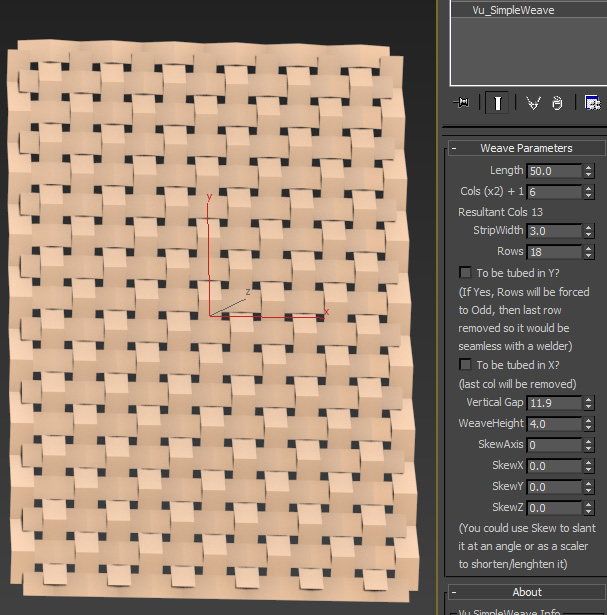 I know there's a 'demand' for this script but I won't be so opportunistic and make it 'commercial'. All I ask is for those who can afford it, please donate something for the animals...
Any small donations to [email protected] would be greatly appreciated. I intend to then fully donate onto the following:
http://www.worldanimalprotection.org/
https://www.worldwildlife.org/
http://www.savethechildren.org.au/
Thankyou. Meow. Woof. Moooo. Oink. Grrrl.....Bzzzz...
3ds Max Version Requirement:
2016