MCG SlicerRot
This is a modified version of ASlicer to give more control with Rotation and Tilt rather than simply slicing in 90deg X/YZ.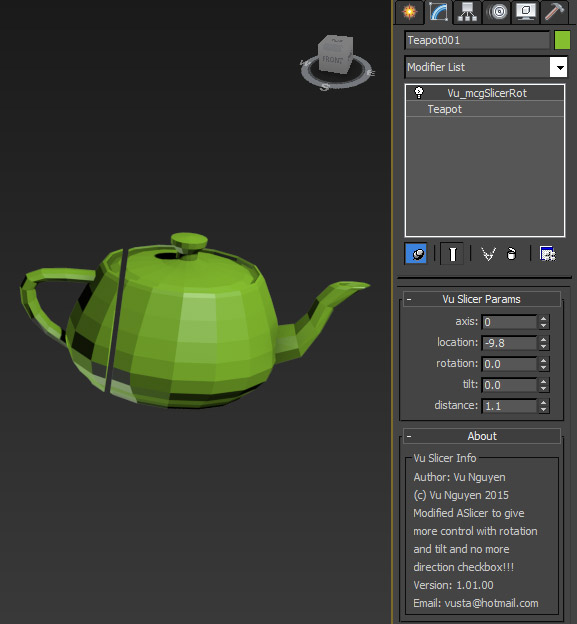 Ver 1.01.00: Got rid of that incredibly annoying 'direction' quirk. Previously, if you have negative location, it just bounces your slice location in the positive direction so you have to check the direction box if you want the slice to go negative. No more !!! now just move your location to negative and it stays there !!!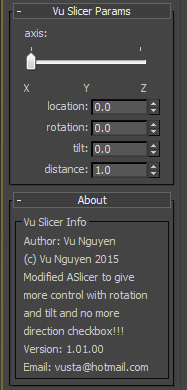 Ver 1.02.00: Just a minor enhancement so the user can see axis slider/label as X/Y/Z rather than 1/2/3
Ver 2.00.00: added optiion to Delete mesh. Also have a tradeoff for the quirk of the SliceMesh operator.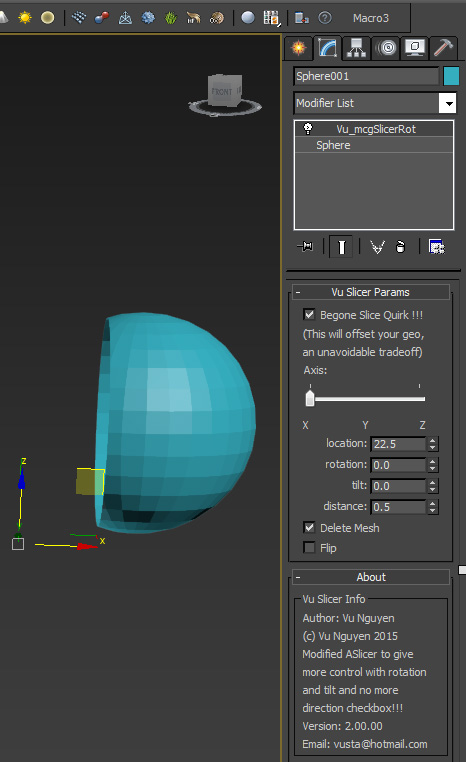 3ds Max Version Requirement:
2016