MCG Zoolinderrr
Annoyed that the default Cylinder doesn't allow more than 200 in Height/Sides/Caps seg count ? Stooooooopid, Zoolinderrr is waaaay betterrrrrerrrr... (ok, there is a limit of 9999 but who's counting ? Especially male supermodels)
Use in cases where you need to stretch your longfellow along a really really long path and you need lots and lots of segs...
(The Weld in MCG is crap so use a Welderrr instead)
No there's no video !!! Just print out this picture and slap it on your bedroom wall....Zooweet dreams...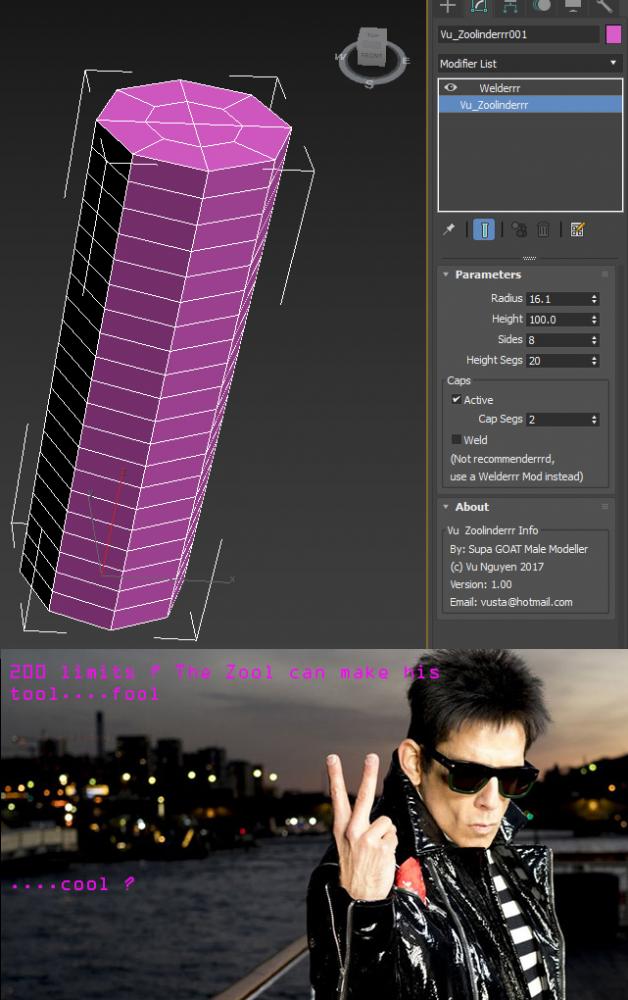 ver 1.01: joined on the dogwalk by Mugatube and Hugo Boxx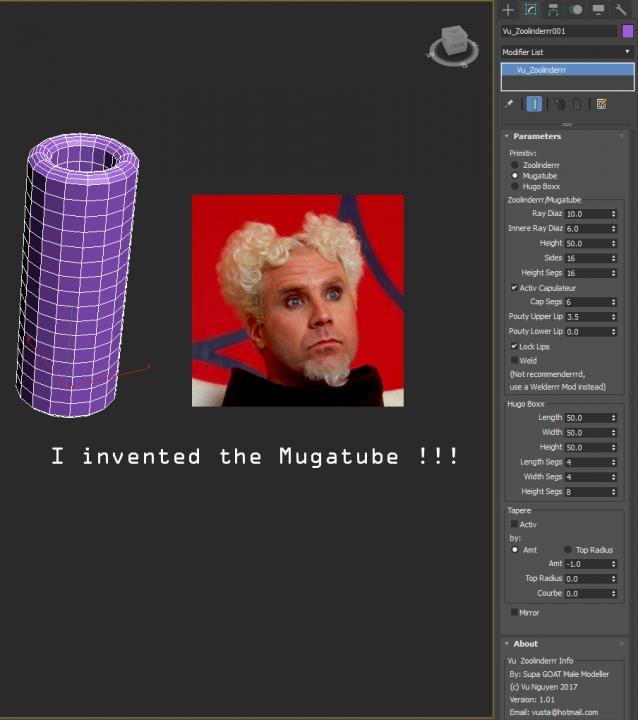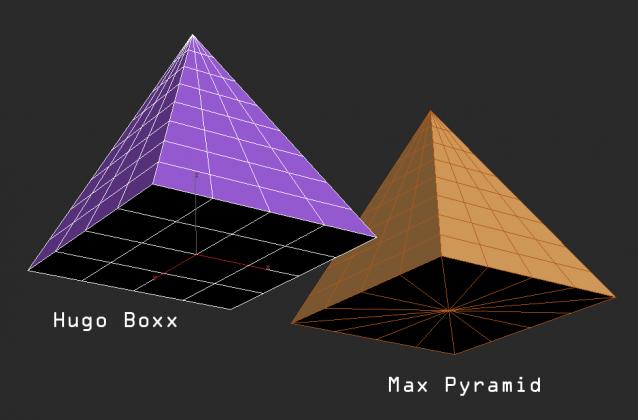 3ds Max Version Requirement:
2016