EdgeStraighten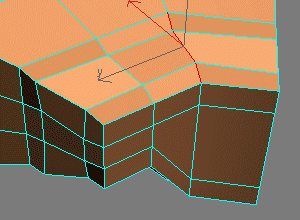 The Macroscripts takes a connected series of selected edges and
straightens the vertices so that they lie on a line from first to last
vertex of the selected edges. The distances on the lines are the
projected distances from original vertex position. It also allows
setting a distance to the outer vertices. Idea by Per Abrahamsen.
Additional Info:
Version 0.8 Updates:
size of edge series affects outcome
for 1 edge it is turned to a loop of 3 edges, and then modified
for 2 edges, simple straighten is done
for 3 or more edges they are modified with the dialog value
also added another macroscript to open the dialog
Version Requirement:
9,8, 7, 6, 5.1